Awesome content, even better software. Just think what our technology could do for you.
APS April 2018 Compliance Updates
APS reports on relevant, impactful compliance updates each month to help keep you at the top of your compliance game. This month we are seeing the release of state unemployment wage bases, state withholding tables and methods changes, and extended tax filing deadlines. Here are your April compliance updates:
CAR-DEALERSHIP SERVICE ADVISORS OVERTIME EXEMPT
A Supreme Court ruling states that car-dealership service advisors are exempt from overtime pay requirements under the Fair Labor Standards Act (FLSA).
The ruling was made because the Supreme Court stated that because service advisors are primarily engaged in servicing automobiles, they are exempt.
IRS RELEASES FMLA EMPLOYER CREDIT FAQS
The IRS released a series of frequently asked questions related to the employer credit under the Family Medical Leave Act (FMLA). The new tax law included a new section which allows employers that provide paid family and medical leave to claim a business credit that is a percentage of the wages paid to qualifying employees on leave under the FMLA.
To be eligible, employers must provide at least two weeks of leave and compensate employees on leave a minimum of 50 percent of their regular wages. Employers may claim a credit for up to 12 weeks of leave for each employee and may claim the credit only for workers who have been employed by the business for at least a year and whose annual income does not exceed $72,000 a year.
The FAQs do not explain how employers can claim the credit. The IRS will issue more information pertaining to the credit.
STATE OFFICIALS SPEAK OUT AGAINST DOL PAID PROGRAM
Attorneys general of 10 states and the District of Columbia have spoken out against the Labor Department's new self-audit program for employers. Officials are saying the Payroll Audit Independent Determination (PAID) program undermines state and federal laws and undercuts enforcement agencies. Among concerns raised by state officials are:
Whether employers under investigation by state attorneys general or labor-enforcement authorities may participate in the program.
Whether the releases that workers must sign would "purport to waive an employee's ability to recover back wages, damages, and other relief available under state or local law."
State officials have stated they will continue to prosecute labor violations to the fullest extent of the law, regardless of whether employers have participated in the PAID program.
SAN FRANCISCO PAYROLL EXPENSE TAX EXTENDED
The
San Francisco payroll expense tax
will continue for 2018 and later. The rate may be between 0.4 and 0.6 percent. The tax is paid by employers in four installments. For 2018, payments are due April 30, July 31, and October 31. The fourth payment, made February 28, 2019, will be at a different rate.
2018 NEVADA MINIMUM WAGE, OVERTIME RATES UNCHANGED
Nevada's minimum wage and overtime rates are unchanged for 2018. The hourly minimum wage rate for employees who are offered qualified employer-provided health benefits remains at $7.25. The hourly minimum wage rate for employees who are not offered qualified employer-provided health benefits remains at $8.25.
Overtime must be paid for work done in excess of eight hours in a 24-hour period to employees who earn less than $10.875 an hour and receive qualified employer-provided health benefits, and to employees who earn less than $12.375 an hour and do not receive qualified employer-provided health benefits.
COLORADO 2018 WITHHOLDING TABLES UPDATED
Colorado withholding tables were updated in response to the federal tax code overhaul. The percentage method of withholding was not changed, however, the state's withholding allowance table was updated. The total amount of an employee's exemption starts to decrease when employees claim more than six allowances.
GRACE PERIOD FOR INDIANA ANNUAL WITHHOLDING RETURN
Employers have a one-time grace period for filing Indiana Form WH-3, Annual Withholding Return. The due date for 2017 returns has been extended from January 31 to April 30.
The grace period is meant to encourage compliance, since employers have had difficulty filing the form on time in past filing seasons. Employers who file after April 30 are subject to penalties.
MARYLAND CONTRACTORS TO BE HELD LIABLE FOR SUBCONTRACTOR VIOLATIONS
Beginning October 1, 2018, general contractors on construction projects will be held liable for violations of state wage-payment laws by subcontractors, regardless of whether a direct contractual relationship exists.
Measure S.B. 853 also requires subcontractors to compensate general contractors for any wages, damages, interest, penalties, or attorney's fees owed because of the wage-payment violation.
KENTUCKY ELIMINATES INCOME TAX BRACKETS
Kentucky has passed a revenue bill H.B. 366 eliminating the state's income tax brackets and replacing them with a flat rate. The bill also states that all unemployment insurance tax rates may be decreased by 0.075 percent if the state's trust fund exceeds the balance on December 31, 2017.
UTAH WITHHOLDING TABLES UPDATED
Utah has updated its withholding tables, implementing H.B. 293. The new tables decrease the state's flat income tax rate from 5% to 4.95%, effective January 1, 2018. The updates are also in response to changes in the federal tax law. The tables are effective for pay periods starting May 1, 2018.
NEBRASKA STANDARD DEDUCTION UPDATED
Nebraska bill L.B. 1090 was signed into effect, updating the state's standard deduction and personal exemption as a result of the new federal tax law. The bill increases the standard deduction to $6,750 or the federal value, whichever is lower.
The bill reinstates the state's personal exemption credit, which is $134 for 2018. The bill also allows for future adjustments for inflation of the state's income tax brackets, personal exemption credit, and standard deduction.
PUBLICATION 505 ISSUED FOR CALCULATING WITHHOLDING
The IRS has issued Publication 505, Tax Withholding and Estimated Tax, for employees to use in 2018 in to determine how much income an employer should withhold for tax payments.
Employees should use this as a resource when deciding what allowances amounts to apply on Form W-4.
REDUCED 2018 TAX-FREE LIMIT PROPELS CASE FOR IRS RELIEF
In a letter to the IRS, the American Payroll Association (APA), is urging for employer transition relief for tax-free health savings account contribution limits that were reduced under the new tax law.
The maximum tax-free HSA contribution limit for individuals with a family high-deductible health plan in 2018 was reduced from $6,900 to $6,850. Under the tax law, the excess $50 in contributions became reportable as taxable income requiring an adjustment by payroll departments. The letter stated that "this relief is necessary to significantly reduce the administrative burden on employers and their payroll departments."
OKLAHOMA RELEASES STATE FORM W-4
A new Form OK-W-4 was released for employers to start using. Oklahoma previously required the use of the federal W-4 and did not have a state equivalent. The new form includes a standard deduction of $6,350 and a personal exemption of $1,000.
Only employees who started employment after February 28 or who must update the number of allowances they claim are required to fill out Form OK-W-4.
Youth Employment Bill
Two measures were signed into place affecting Wisconsin youth employment:
Minors age 15 and older may work as lifeguards: Previously, 14- and 15-year-olds were prohibited from being employed as lifeguards.
Minors who are employed by a family business may work without a child labor permit: The law applies if a private business is owned in whole or in part by one of the minor's parents, guardians, or grandparents.
Income Tax Credit
Bill S.B. 75 was signed to establish a personal income tax credit for employer contributions to state college savings accounts.
Work Hours, Overtime Bill
Measure A.B. 748 went into effect to prohibit local regulation of employee hours and overtime, scheduling, employment benefits, and wage claims and collections. The bill also prohibits local regulations that require employers to provide certain benefits to its employees, to provide a minimum level of benefits to its employees, or to prescribe terms or conditions of benefits provided to its employees.
NEW YORK PAYROLL TAX PASSES
A proposed New York budget bill with a payroll tax provision has passed. The tax is effective January 1, 2019, at a rate of 1.5 percent on employee compensation of at least $40,000 a year. The tax rate will increase to 3 percent in 2020 and 5 percent in 2021.
Employers that are required to withhold New York income tax may elect to participate in the payroll tax.
WASHINGTON D.C. PROPOSES RULES ON PAID LEAVE
Proposed rules to implement a universal paid-leave program in D.C. have been posted. The proposed rules would establish procedures to implement the Universal Paid Leave Amendment Act of 2016. The act provides the following:
Up to two weeks of annual paid leave to eligible employees for their serious health condition.
Up to six weeks of annual paid leave for family member's' serious health conditions.
Up to eight weeks of paid leave for reasons related to the birth of a child or legal placement of a child with eligible individuals.
IDAHO CLARIFIES EMPLOYER-FRANCHISEE RELATIONSHIP
Under H.B. 527 effective July 1, 2018, franchisees and franchisee employees are not to be considered employees of the franchiser except in specified circumstances.
The franchisee and its employees are not franchiser employees unless the franchise agreement describes them as such or a court rules that the franchiser exercised a type or degree of control over the franchisee or the franchisee's employees not customarily exercised by the franchiser.
TENNESSEE FILING THRESHOLD, WAGE BASE ADJUSTMENT DATES
Under bill H.B. 1825, all employers are to file wage and premium reports for unemployment insurance electronically effective January 1, 2019.
The bill also changes the method used to adjust Tennessee's taxable wage base. Effective July 1, 2018, future Tennessee adjustments are to be made January 1, based on a December 31 fund reading.
REDWOOD CITY, CA LOCAL MINIMUM WAGE
Redwood City passed an ordinance to implement an hourly wage in two increments. The local minimum wage will become $13.50 an hour on January 1, 2019, and $15.00 on January 1, 2020. An inflation-related adjustment will also be determined in August.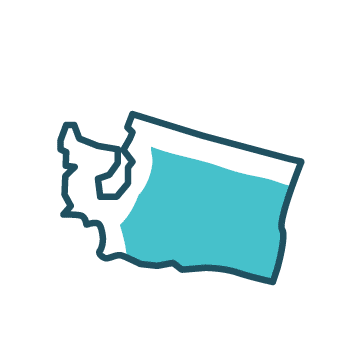 SEATTLE, WA SUBMINIMUM WAGE
Linda
Business Administrator, Christ's Church
The support for onboarding is excellent and their customer service is top notch. APS worked to get all of our needs met, and they continue to be problem solvers for us. Initially, I needed help navigating the system and they worked with me until I was comfortable and confident using the system.
Recent Posts
Check out more great articles from the APS Blog covering HR, payroll, and everything in between.
The office is not a place of physical contact. However, the physical touch love language at work can be fulfilled another way: paid time off. Learn how!