Awesome content, even better software. Just think what our technology could do for you.
August 2018 Compliance Updates
APS reports on relevant, impactful compliance updates each month to help keep you at the top of your compliance game. Updates this month include the release of state unemployment wage bases and state unemployment tax rates, as well as updates to state electronic filing rules. Here are your August compliance updates:
the economic security for new parents bill pending in congress
The Economic Security for New Parents (S. 3345) bill was proposed to the Senate on August 1, 2018. This bill proposes to create a paid family-leave program which would be funded by Social Security deductions and would allow new parents to use part of their future Social Security benefits to finance paid parental leave after the birth or adoption of a child.
The parents who choose this option would delay the date they start to receive Social Security retirement benefits by 3-6 months per benefit taken, as determined annually by the Social Security Administration. They would also have to file an application with the SSA, at which point the SSA would inform approved parents of their expected eligibility for the parental leave benefit. After the birth or adoption of a child, the SSA would require additional documents from the parents before moving forward with the parental-leave benefit. The bill is currently with the Senate Finance Committee, and a companion bill is to be introduced to the House in September.
IRS proposes guidance on form W-2 calculations for section 199A
On August 14, the IRS proposed guidance for pass-through entities allowing them three methods to calculate total wages shown on employees' Form W-2's. IRS Notice 2018-64 outlines the three methods to determine the employer's total wages shown on employees' Form W-2, Wage, and Tax Statement I.R.C. Section 199A, which was added as part of the tax code overhaul, allowing a deduction for some businesses based on wages reported on W-2s.
Method 1 allows employers to use total entries in Box 1 or Box 5 of W-2s for all employees, whichever is lesser. Method 2 uses the total entries from Box 1, but employers are to subtract the wages reported in the box that are not subject to federal income tax withholding and add the totals for contributions to certain retirements plans listed in Box 12. Method 3 allows employers to track wages paid that are subject to federal income tax withholding and add the totals for certain contributions listed in Box 12.
irs releases 2019 drafts for forms w-2 and w-4
The IRS has released the 2019 drafts for Forms W-2 and W-4. Below are the following notable takeaways from each proposed draft:
Draft 2019 Form W-2
On August 8, the IRS released the draft 2019 Form W-2. It's unchanged from 2018 and retains a box for a verification code. Box 9 was preserved for the 16-character code used to authenticate employee data and match individual tax returns with the proper refund amount.
Participating payroll service providers include the code in Box 9 of copies B and C of employees' W-2s that are filed electronically; the payroll-service providers that use the code include ACP LLC, Ceridian, Interlogic Outsourcing, Intuit, National Finance Center, Paychex, Paycom, Payroll People, PrimePay, and Ultimate Software. Taxpayers may use the code to help verify the authenticity of the W-2 when filing individual returns. The verification program is expected to be renewed for the 2019 season.
Draft 2019 Form W-4
The modified draft Form W-4 removes reliance on the personal exemption and a discrete number of withholding allowances; new lines were added to provide more accurate withholding amounts. The draft Form W-4 includes four new input fields:
Line 5 for nonwage income
Line 6 for itemized deduction amounts
Line 7 for reporting amounts that could be credited against tax liabilities
Line 8 for income amounts from separate or multiple jobs within the household. The new data points would require employers to perform additional calculations based on those amounts to apply to the federal income tax withholding. Comments on the draft 2019 Form W-4, Employee's Withholding Allowance Certification, are being requested by the IRS by September 18.
The new data points would require employers to perform additional calculations based on those amounts to apply to the federal income tax withholding. Comments on the draft 2019 Form W-4, Employee's Withholding Allowance Certification, are being requested by the IRS by September 18.
labor department is seeking comments on the proposed overtime rule
The Labor Department's proposed overtime rule will be the topic of public sessions scheduled for five cities in September 2018. Registration is required for each of these free sessions, which are scheduled in the following cities from 10 a.m. to noon:
Atlanta, Georgia - September 7, 2018
Seattle, Washington - September 11, 2018
Kansas City, Missouri - September 13, 2018
Denver, Colorado - September 14, 2018
Providence, Rhode Island - September 24, 2018
The Labor Department wants to hear the ideas and views of the session participants on potential revisions to the regulations that implement executive, administrative, and professional exemptions from the FLSA's overtime-pay requirements. Those wishing to attend one of these sessions may register here.
Alaska's hourly minimum wage is expected to rise from $9.84 to $9.89, effective January 1, 2019. The hourly minimum wage is annually indexed for inflation-related adjustments, based on changes to the Consumer Price Index (CPI) on the previous year and statutory requirements.
Arkansas Secretary of State Mark Martin certified a measure to raise the Arkansas minimum wage from $8.50 to $11 by Jan. 1, 2021. Tension on the issue began in May when the state supreme court ordered the state attorney general to either approve the minimum wage and other proposed measures or to offer verbiage that would make the measures or acceptable. The measure will appear on the Nov. 6th ballot.
On August 6, the IRS reported the filing deadline for tax returns was extended until November 30 for northern California victims of wildfires and high winds that started July 23, 2018. Employers with operations in Shasta County also have until November 30, 2018, to file employment tax returns.
illinois requires reimbursement for employee business expenses
Illinois employers are required to reimburse employees for costs incurred that directly relate to their work, which also includes the workplace use of personal mobile devices. The measure (S.B. 2999) will take effect January 1, 2019. It's to provide employees some protection against workplace policies that require employees to bring their own mobile devices for work purposes but receive no reimbursement for the associated costs.
The measure requires that the cost must be within the scope of employment, authorized or required, and employees must provide the appropriate documentation. Employees must also submit expenses with appropriate documentation within 30 days of when the cost was incurred. If there is no documentation because it's missing, does not exist, or is lost, employees must submit a signed statement regarding receipts.
Employers may allow more than 30 days to provide documentation in a written reimbursement policy; they also do not have to reimburse employees if a written policy exists to which the employees have not adhered. Employers who have a written reimbursement policy which indicates or offers guidance on expenditures are not liable for expenses that exceed the specified amounts if they do not create a policy that precludes reimbursement or minimal reimbursement. Employers are also not responsible for employee losses incurred due to negligence, normal wear and tear, or theft unless the theft resulted from the employer's negligence.
crestview hills, kentucky to increase payroll tax in 2019
The payroll tax for the city of Crestview Hills, Kentucky will increase from 1 percent to 1.15 percent in January 1, 2019. The city imposes a payroll tax of 1 percent on all employee compensation earned in Crestview Hills up to the Survivors, Old-Age, and Disability Insurance wage base limit, which for 2018 is $128,400.
michigan local income tax
East Lansing residents voted to establish a new local income tax on August 7, 2018. Effective January 1, 2019, the income tax is to be implemented at a rate of 1 percent for residents and 0.5 percent for nonresidents. If a resident lives in East Lansing and works in another city with an income tax, the resident would pay 0.5 percent to East Lansing and 0.5 percent to the city where they work.
Minnesota's hourly minimum wage is expected to rise in 2019 from $9.65 to $9.86 for large employers, and from $7.87 to $8.04 for small employers. Calculations for the minimum wage rates were determined by Commerce Department's Bureau of Economic Analysis and Minnesota statute (Minn. Stat. 177.24). Starting in 2018, the state's hourly minimum wage is to be annually adjusted for inflation using the Implicit Price Deflators for Gross Domestic Product (Table 1.1.9). On January 1, the minimum wage is to be raised by the lesser of 2.5 percent or the annually adjusted amount and rounded to the nearest cent under state requirements.
Missouri's hourly minimum wage is expected to rise to $8.10 in 2019, an increase of 25 cents from the state's hourly minimum wage of $7.85 in 2018. These calculations were based on statutory guidelines and a 3.2 percent CPI increase for urban wage earners and clerical workers for the 12-month period that ended July 31, 2018. The November 6 ballot measure could change the 2019 minimum wage to $8.60 with future adjustments.
new Jersey unemployment, temporary disability wage bases
New Jersey's labor department announced on August 14, 2018, that the unemployment-taxable wage base is to rise from $33,400 to $34,400 for 2018. The temporary disability insurance wage base is also to increase from $33,400 to $34,400 for 2019. New Jersey's temporary disability insurance wage base is used to compute the family-leave insurance tax for employees.
On August 10, 2018, New Jersey's labor department signed an agreement with the federal labor department to end employee misclassification. The agreement is to promote coordinated investigations and shared resources, due to the overwhelming underreported employer contributions since 2010.
New York local wage payment requirements
On Aug. 14, 2018, New York City Mayor Bill de Blasio signed a bill requiring the Taxi and Limousine Commission to set a new minimum compensation rule. Intro 890-B instructs the Taxi and Limousine Commission to consider trip duration and distance, driver operation expenses, vehicle use standards, fare rates, and the capacity of for-hire drivers' income in relations to their expenses when establishing minimum, payments. The commission has until Oct. 28 to set a new minimum compensation rule.
The state revenue department released a worksheet on their website for Oregon employees to determine their state withholding on Aug. 15, 2018. The Oregon Withholding Worksheet (Worksheet OR-WW) guides employees through determining if they need to make changes to ensure that the proper amount of state tax is withheld. The worksheet also guides employees through completing a second Form W-4 for state purposes, if necessary.
Oregon Withholding Certificate
Oregon's use of the federal W-4 for 2018 may create inaccurate state withholding for some employees due to the changes in the tax code overhaul. In 2019, Oregon is set to release a state-specific withholding certificate to replace the use of the federal W-4 Form allowing the state to better adapt to federal tax changes.
new york compensable time
The state labor department re-adopted an emergency rule on the hours worked by New York home-care aides that they may exclude meal periods and sleep times for those who work shifts of at least 24 hours. The emergency-rule process is the state labor department's response to three 2017 state appeals court rulings that said home health-care aides' meal periods and sleep times are hours worked under state law.
Payne, Ohio imposes a new income tax
The village of Payne, Ohio voted in June to impose a tax of 1 percent on those living in or earning income in the village. According to the ordinance, the tax is to be levied on income, commissions, and other types of compensation. Payne intends to impose the new income tax on September 2, 2018.
tennessee releases 2019 unemployment tax rates for new employers
As of August 29, 2018, Tennessee's standard tax rate for new employers is now 2.7 percent, while new construction employers' tax rate has decreased from 6 percent to 5.5 percent. These tax rate changes are effective for the 2019 fiscal year.
texas local paid sick leave
Austin's sick-time ordinance for employers with at least six employees is on hold after a 
Texas appeals court
 on August 17 temporarily stopped the measure from taking effect while a lawsuit is heard that challenges the ordinance. The appeals court's order to temporarily halt the Austin paid sick and safe leave measure from taking effect happened one day after San Antonio's city council approved a 
measure
 that would provide paid sick and safe leave similar to the Austin Ordinance.
On Aug. 10, 2018, Virginia Gov. Ralph Northam established a task force on worker misclassification and fraud with representatives from the Virginia Employment Commission; the departments of General Services, Labor and Industries, Professional and Occupational Regulation, and Taxation; the Workers' Compensation Commission; and the Office of the Attorney General. The task force is to report on its progress towards goals such as finding ways to hold accountable companies working on state contracts that commit payroll fraud through misclassification by Aug. 1, 2019.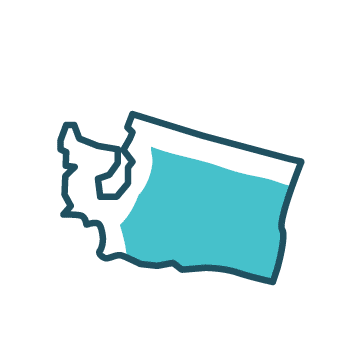 Washington's Department of Labor and Industries is requesting comments on a draft administrative policy that addresses tips, gratuities, and services charges. In 2016, Washington voters passed Initiative 1433, which raised the minimum wage starting Jan. 1, 2017, and required that employers provide paid sick leave to their employees starting Jan. 1, 2018. This initiative also created new requirements for employers to pay service charges, gratuities and tips to employers.
Linda
Business Administrator, Christ's Church
The support for onboarding is excellent and their customer service is top notch. APS worked to get all of our needs met, and they continue to be problem solvers for us. Initially, I needed help navigating the system and they worked with me until I was comfortable and confident using the system.
Recent Posts
Check out more great articles from the APS Blog covering HR, payroll, and everything in between.
We've put together a list of the biggest HR challenges in the hospitality industry to help HRM professionals navigate them during these unprecedented times.