Awesome content, even better software. Just think what our technology could do for you.
Automating Time and Attendance with Payroll
Many organizations are moving away from siloed systems and manual processes and switching to a total workforce management system. These organizations are seeing benefits such as reduced costs and improved productivity, therefore finding that making the switch is easier than expected. Here, we'll look at what can be gained by automating time & attendance and payroll processes with a single system.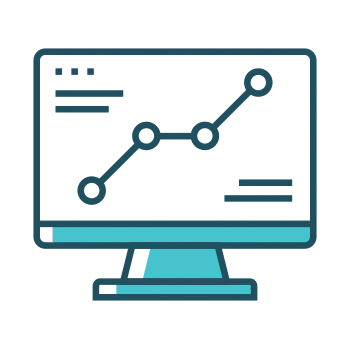 Many companies use highly complex and manual processes in order to compile and certify their time and attendance information. Replacing these workflows and processes with a single-system solution causes a variety of workers to become more productive:
Employees are able to more rapidly provide their time and attendance data online, at time clocks, or on their smartphone and view their time card at any point to verify hours worked and scheduled PTO.
Managers become more productive because they are able to more rapidly view, approve, and submit attendance information from employees from any desktop or mobile device.
Payroll Administrators no longer have to manually collect, check, and transmit key data from timesheets.
Integrated payroll with time and attendance systems can also automate workflows in the areas of leave and activities. When employees and managers can use web-based or mobile tools to efficiently exchange information about requests, absences, vacation time, and the projects they are working on, people become more productive.
The risk of payroll error is higher when a company relies on manual processes, and this risk increases with growth and complexity:
Rule Environment Complexity: The more pay rules that a company has to adhere to as a result of federal, state, and local regulations, as well as union agreements, the more likely there are to be payroll errors that result in overpayments to employees.
Number of Locations: The more stores, offices, or plant locations your company has, the more likely errors are to occur as the data is exchanged in manual workflows.
Workflow Complexity: The more time and attendance data is manually exchanged from one person to another – including employees, managers, and payroll administrators – the greater the potential for payroll errors.
Simplifying time and attendance workflows and eliminating the use of paper time cards and timesheets means that data is no longer transferred manually, reducing the amount of human error that can increase payroll costs. This increases accuracy, reduces rework, and reduces payroll overpayments.
With manual time and attendance processes, reporting is absent or incomplete, and managers typically don't know how many hours their employees have worked. This can be a problem when managers want to allocate work or shift time but want to give that time to employees who have worked the least hours so that overtime costs can be minimized. Effective workforce management solutions include alerts with standardized reports that tell managers who is approaching overtime, enabling them to assign work more cost-effectively and cut overtime costs.
Companies need the ability to unify payroll and core HR, decrease labor costs, and reduce compliance risks with a single system. Although many organizations are seeing benefits from switching to a total workforce management solution, many other organizations are still using outdated systems that do not provide the ability to combine the basic components of time and labor management: time data collection, automated business rule enforcement, data management, and reporting.
APS makes employee time management and labor cost control simple. By unifying time and attendance with core HR and payroll, APS provides a centralized source of data that's always up-to-date.
Time and Attendance Reporting: Instant, accurate reports on hours worked, overtime, and employees approaching overtime to proactively manage your labor expense. Run point-in-time reports to audit time card changes and identify trends, as well as build custom reports to view time card details across locations, departments, or wage types.
Employee and Manager Self Service: Empower staff with desktop or mobile access to PTO request management, time cards and accruals, and notifications of approved or denied requests. A user-friendly dashboard provides managers with alerts for missed punches and overtime, and quick links to reports.
Time Clock Solutions: Tailor your time capture for your diverse workforce, including biometric time clocks, online clock-in, mobile clock-in capabilities, tablet app kiosks, or a combination.
We've put together a list of the biggest HR challenges in the hospitality industry to help HRM professionals navigate them during these unprecedented times.
Recent Posts
Check out more great articles from the APS Blog covering HR, payroll, and everything in between.
We've put together a list of the biggest HR challenges in the hospitality industry to help HRM professionals navigate them during these unprecedented times.