Awesome content, even better software. Just think what our technology could do for you.
How Much Should A Core HR Solution Cost?
If you've ever shopped around for a core HR solution, the elephant in the room is always cost. Sure, you're looking for a new HR system to perform certain tasks depending on your business's needs…but if the price doesn't give you the warm and fuzzies it could be a no-go.
Here at APS, we get this question all the time, typically very early on. So we're here to offer some guidance on how much a core HR solution should cost. We're going to start by answering with "it depends". Now let us explain why we answered that way.
How you're tracking employee time and schedules.
How you're managing ACA compliance and reporting.
What your current recruiting and onboarding processes entail.
How many employees you have.
How often you process payroll.
If you're using other systems like General Ledger or accounting packages that need to integrate with your HR solution.
There are also deeper level questions to ask yourself, such as:
How much time are you spending on HR related issues?
Are you able to play a more strategic role or are you inundated with transactional tasks?
Are you able to delegate tasks while still maintaining accountability and compliance?
Is your company currently experiencing growth? Do you have a plan for future growth?
Believe it or not, all of these things impact the cost of an HR solution.
How HR Solution Vendors Determine Price:
Price Points
HR solutions are offered at several different price points. Price points are determined by the features used and additional services, such as integrations. Features and services that can impact pricing are:
Additional features like recruiting, onboarding, ACA compliance, and scheduling.
Integration with existing business investments and software.
Add-on services such as continued support, training, and customer success.
One-time fees for setup and implementation.
Ask the HR solution vendors you're considering if they charge extra for these items. Additional features typically do cost extra, while services like support and training may be no cost at all.
Pay Per Employee Per Month: You pay a monthly fee for each employee in your organization.
Pay Per User Per Month: You pay a monthly fee for administrative users of the software, not all employees. Just make sure when a solution vendor says "users" they really don't mean "all employees."
One-Time Payment: You pay a large lump sum up front based on the features you need or sometimes based on company size.
The size of your company and system features may determine which pricing structure you end up using. Make sure you research your options and choose what is best for your organization.
The True Cost of Outsourcing
Many businesses are concerned about the cost of a core HR solution, and rightfully so. You want to make a decision that is not only going to make your organization more efficient and productive, but you don't want to break the bank in the process. But have you considered the true cost of outsourcing your HR tasks and processes? It's actually more cost-effective than you think: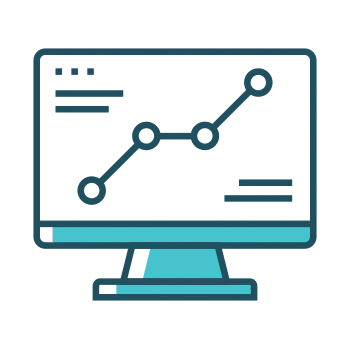 Scalability:
You'll have the flexibility to scale your tasks and processes so you can get more done with less.
Compliance and Risk:
You'll partner with tax compliance experts to help you manage your compliance and mitigate risk.
Time:
You'll get more time back in your workday so you can focus on more strategic planning and forecasting.
Retention:
When you have more time to focus on core HR tasks, you can improve company culture, boost employee morale, and increase retention.
Implementing an HR solution that allows you to automate processes, delegate tasks, and have more visibility into labor costs means you'll finally get to whittle down that to-do list. And as we all know, time saved is money saved.
Ready to Pull the Trigger on a Core HR Solution?
Change can be scary, but it doesn't have to be when you're looking at implementing a new core HR solution. Do your research, gather your information, and demo, demo, demo! This will ensure you're making an educated decision and paying a price you're comfortable with.
APS helps organizations of all sizes and industries with their payroll processing and tax compliance needs. With a unified platform and a team of tax compliance experts in your corner, we can help make payroll and tax errors a thing of the past.
Looking to make a mid-year switch to a new payroll provider? It's easier than you think and APS can help you along every step of the way to ensure a successful transition. For the past four years, we have ranked as a High Performer, Best Customer Support, Ease of Use, Functionality, and Product Quality by G2 Crowd. We have also been ranked the #1 software company in Louisiana, a testament to the confidence our clients have in our work.
We've put together a list of the biggest HR challenges in the hospitality industry to help HRM professionals navigate them during these unprecedented times.
Recent Posts
Check out more great articles from the APS Blog covering HR, payroll, and everything in between.
We've put together a list of the biggest HR challenges in the hospitality industry to help HRM professionals navigate them during these unprecedented times.