Awesome content, even better software. Just think what our technology could do for you.
How the New Overtime Rule Impacts Restaurants
If you are a restaurant owner, you are more than likely aware of the new overtime rule and nervous about how the new rule will affect your business. The U.S. Department of Labor (DOL) published monumental changes to the overtime rule that will make approximately 4.2 million currently exempt employees eligible for overtime pay later this year.
What Does This Mean for Restaurants?
All employers will have to comply with the changes made to the Fair Labor Standards Act (FLSA) overtime regulations by December 1, 2016. With the new minimum salary thresholds, employers have various options to comply with these change in overtime rules, ranging from increasing exempt employees' salaries to the new level, converting them to an hourly employee and then paying employees overtime, or making other changes to benefits or general business operations.
But the new overtime rule creates unique challenges for the restaurant industry. According to a statement released by the National Restaurant Association, the new, higher minimum salary thresholds will hurt the already thin margins restaurants operate on and cause many hardworking employees to be reclassified as hourly. "More than 80 percent of restaurant owners and 97 percent of restaurant managers start their careers in non-managerial positions…these regulations mean that salaried employees…could be subject to becoming hourly employees once again."
With changing guidelines, let APS help your restaurant reduce complexity and cost while increasing efficiency and productivity with our restaurant HR solutions. Companies in the restaurant industry turn to APS when faced with challenges surrounding multi-location reporting, complex operations, multiple pay rate requirements, and the need for an integrated payroll solution for point-of-sale interface.
What You Can Do to Prepare
All restaurants, large and small, will have some decisions to make regarding employee classification. According to an article from Restaurant Hospitality, Andria Ryan, partner and chair of the hospitality practice group at law firm Fisher Phillips, says there are three steps every restaurant should take now to prepare for the new overtime rule:
1. Identify Which Employees May be Exempt from Overtime Pay
Exemptions typically apply to salaried workers that meet a certain duties test. While the duties tests did not change under the new overtime rule, the DOL will continue to refer employers to these tests in order to determine who might be exempt from overtime pay based on job responsibilities.
2. Evaluate the Salary Threshold Versus Overtime Pay
Once you have identified which of your employees may be exempt based on the duties test, the next step is to review their salary levels.
If those employees do not make the minimum overtime rule amount of $913 per week, you must decide whether to give them a raise above the minimum to keep them exempt or to start tracking their hours worked and paying them overtime when they work more than 40 hours per week.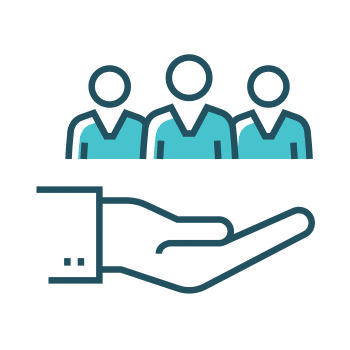 3. Communicate With Your Employees
Some employees who may be reclassified to non-exempt may feel they are being demoted by having to punch a clock again, while others may appreciate the overtime work. In either case, it is important to communicate with your employees that this change does not reflect negatively on their performance.
APS's Time & Attendance solution simplifies time and labor management to ensure your company is accurately tracking employee hours and maintaining compliance. APS's unified system can help you:
Manage employees' schedules and accurately track time for controlled labor costs.
Automatically track employees based on their classification.
Ensure accurate payroll processing.
Easily run reports for salary exempt versus salary non-exempt employees per pay period.
Store important company and employee documents securely in our cloud-based solution.
HR and finance are more closely connected than you think. In fact, HR and finance collaboration can even improve your company's bottom line. Find out how!
Linda
Business Administrator, Christ's Church
The support for onboarding is excellent and their customer service is top notch. APS worked to get all of our needs met, and they continue to be problem solvers for us. Initially, I needed help navigating the system and they worked with me until I was comfortable and confident using the system.
Recent Posts
Check out more great articles from the APS Blog covering HR, payroll, and everything in between.
HR and finance are more closely connected than you think. In fact, HR and finance collaboration can even improve your company's bottom line. Find out how!