Awesome content, even better software. Just think what our technology could do for you.
May 2019 Compliance Updates
APS reports on relevant, impactful compliance updates each month to help keep you at the top of your compliance game. Updates this month include the release of state unemployment wage bases and state unemployment tax rates, as well as updates to state electronic filing rules. Here are your May compliance updates:
TAX WITHHOLDING ALLOWANCE PHASE-OUT TO START IN 2020
Internal Revenue Service officials reported that employees are no longer required to submit the revised 2020 Form W-4 unless workers modify withholding amounts after 2019. Revised withholding methods are expected to work with versions of the Employee's Withholding Allowance Certificate (Form W-4) issued before 2020, so older versions of the form may be able to remain on file. Employers won't be allowed to accept pre-2020 versions of Form W-4 after December 31, 2019.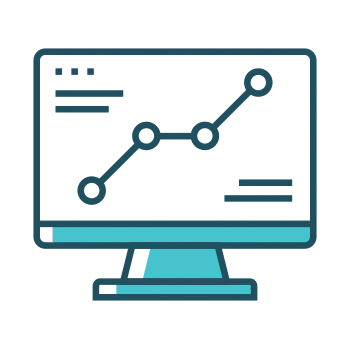 EEO PAY DATA PORTAL TO OPEN IN JULY
The Equal Employment Opportunity Commission will open its portal in mid-July to begin collection 2018 employee pay data. The data that is used in the workforce data report (EEO-1) is due by September 30, 2019.
IRS SETS 2019 MAXIMUM VALUE FOR EMPLOYER-PROVIDED VEHICLES
The Internal Revenue Service established a
new maximum value
on employer-provided vehicles for 2019. The fair-market value amount that is used to qualify for cents-per-mile valuation of personal use of employer-provided vehicles from $50,000 to $50,400. Employers that provide employees with vehicles as a noncash benefit are to include the taxable personal-use value in employees' income.
SAME-DAY TRANSACTIONS PROCESS TO RECEIVE UPGRADE
The Federal Reserve is set to publish in the Federal Register a proposed regulation that would codify the additional window, which was approved by the National Automated Clearninghouse Association (NACHA). A third processing window, which is expected to be available in 2021 would require finds to be made available to recipients by the end of the receiving institution's processing day.
IRS ISSUES DRAFT FORM FOR EMPLOYER TIP REPORTING
The Internal Revenue Service (IRS) released a draft form for 2019 employer reporting of time income on May 13, 2019. The Employer's Annual Information Return of Tip Income and Allocated Tips (
Form 8027
) is required to be completed by large food and/or beverage companies to report receipts and tips along with determining allocated tips for tipped workers. The IRS also released a draft form on the Transmittal of Employer's Annual Information Return of Tip Income and Allocated Tips (
Form 8027-T
).
State Electronic Filing Rules
One state has updated its state electronic filing rules for 2018 and 2019:
Wyoming
Wyoming is set to launch an online portal for filing unemployment tax filing and payments starting May 23, 2019. Employers will be able to pay unemployment tax and file the following forms electronically:
Wyoming Quarterly UI/WC Summary Report (WYO-056)
Wyoming Employee Wage Listings (WYO-078
The current employer portal, Wyoming Internet Reporting for Employers will be unavailable for filing starting May 15, 2019.
CALIFORNIA ISSUES NEW EMPLOYEE-CONTRACTOR TEST GUIDELINES
California's Independent Contractor test will be applied to cases going forward along with disputes dating back to before the new test was enacted. The state's labor commissioner issued an
opinion letter
stating that a more worker-friendly test for determining who is a legal employee applies to more than just wage and working hours claims. The letter also mentions that the new test will be applied when workers labeled as independent contractors file complaints to the labor department for unpaid wages, reimbursement for business expenses, and meal and rest periods.
COLORADO PASSES BILL TO ALLOW LOCAL MINIMUM WAGES & WAGE THEFT
Colorado lawmakers passed bill
HB19-1210
that would cover employees who work for at least four hours for an employer within the boundaries of a jurisdiction that has a local minimum wage. Under current law, all employees are required to be paid the locality's minimum wage rate, regardless of the type of work (hourly, piece-work, commission, etc). Localities that have an hourly minimum wage rate more than the state minimum wage could only implement the local minimum wage in annual increments of up to $1.75 or 15 percent (whichever is greater) until the local amount reaches the enacted minimum-wage amount. If the governor signs the measure, the law would take effect on January 1, 2020.
New Colorado Law Deems Failure to Pay Wages a Theft
Colorado passed a new law reclassifying failure to pay wages as theft. The measure (H.B. 1267) explains that employers refusing to pay a wage claim, falsely denying a wage claim with the intent to not pay, or underpaying the claim or to harass or defraud the person owed the wage is classified as a theft that could be treated as a petty offense, misdemeanor, or felony if the amount of unpaid wages exceeds $2,000. The law will take effect on January 1, 2020.
COLORADO REVISES RULES ON TIP-SHARING NOTICES
Colorado employers are now required to provide written notice to customers if they require tip-sharing between employees under measure (
H.B. 19-1254
). The notice may be listed on a menu, table, or receipt. The measure will take effect on August 2, 2019.
CONNECTICUT SENDS MINIMUM WAGE BILL TO SENATE
Connecticut house lawmakers passed a measure (
H.B. 5004
) that would raise the minimum wage rate from $10.10 to $15 in 2023. Under this measure, the state's hourly minimum wage would rise to $11 on October 1, 2019; $12 on September 1, 2020; $13 on August 1, 2021; $14 on July 1, 2022; and $15 in 2023.
ILLINOIS TO ENACT PROTECTIONS FOR TIPPED WORKERS
Illinois lawmakers passed a bill (
H.B. 3405
) that would restrict employers from keep gratuities earned by tipped workers.The proposed bill would require workers to be paid their tip money within 13 days after the end of the pay period during which the tips were earned. Employers could face penalties under the Wage Payment and Collection act if violations occur. The bill is headed to the governor's desk for signature.
MAINE PASSES NEW BILL ON EMPLOYEE PAID LEAVE
Maine lawmakers passed
L.D. 369
(An Act Authorizing Earned Employee Leave) would require employers with 10 or more employees to offer 40 hours of paid leave per year to their employees. The new Employee Paid Leave law would allow employees to take paid leave for any reason as long as they provide their employers with reasonable notice of when they're going to take the paid leave. Employees must be with a company for 120 days to become eligible to take paid leave and employers are required to pay workers at the same rate they were being paid before they took paid leave.
MASSACHUSETTS EXTENDS FAMILY-LEAVE PROGRAM DEADLINES
The
Massachusetts state Department of Paid Family and Medical Leave
announced that deadlines for notifying employees of the family leave program and apply for exemptions from the program's contributions were extended. The deadline for notifying employees has been extended from May 31, 2019, to June 30, 2019, and exemptions to file for a private plan has been extended from June 30, 2019, to September 20th, 2019.
NEW HAMPSHIRE'S FAMILY AND MEDICAL LEAVE INSURANCE BILL
New Hampshire's governor issued a veto letter for a paid family and medical leave insurance bill due to the bill's funding mechanism. The bill would have required all public and private employers in New Hampshire to provide 12 weeks of paid family and medical leave per year to care for a newborn, adopted or foster child; for their own illness; to care for a sick relative or military veteran, or to handle "any qualifying exigency arising from the foreign deployment with the Armed Forces." The governor proposed a paid family medical leave plan that is income-tax free.
NEW JERSEY EMPLOYER WAGE VIOLATIONS & WORKER-STATUS STANDARDS
A new proposal was published in the state register that would allow New Jersey employees to have their licenses suspended or revoked of they fail to comply with reporting or recordkeeping requirements of state wage, benefit, or tax laws. A first offense could result in a notification and a follow-up audit with a second offense resulting in the employer's licenses or licenses being suspended.
New Jersey Reaffirms Worker-Status Standard
New Jersey's commissioner of the Department of Labor and Workforce Development issued a response to the federal Labor Department Opinion Letter (FLSA2019-6). The letter stated that those working for a virtual marketplace company may be considered independent contractors after the federal labor agency's six-factor test finds economic independence between the provider and the company. The state's commissioner reaffirmed that New Jersey will continue presuming that workers are employees unless a three-part test can classify them as independent contractors.
NEW YORK EXPANDS PAID TIME OFF FOR EMPLOYEES TO VOTE
New York's
paid time off voting policy
for employees was updated under a provision in the state's fiscal 2020 budget. Employers are required to provide three hours of paid time off for employees to go vote. The three hours of leave will start or end of the workday as long as employers get notification from employees at least two work days, down from 10 work days before an election.
SEVERAL OHIO MUNICIPALITIES TAX RATES TO CHANGE
Numerous Ohio municipalities passed local income tax and school district income tax rate changes in the primary elections held on May 7, 2019. For more information on specific tax rate changes, please visit Ohio's Department of Tax
website
.
OREGON INCOME TAX RATES TO DECREASE IN 2020
Oregon passed measure
H.B. 3427
to effectively decrease the lower three of the state's four tax rates by 0.25 percent starting with tax year 2020. The changes will take effect on January 1, 2020.
TENNESSEE REDEFINES WORKER CLASSIFICATION
Tennessee's governor signed
H.B. 539
which redefines the employee-employer relationship in state law to match the Internal Revenue Service's twenty-factor test. The new twenty-factor test will replace the restrictive "ABC" test that is used to prove a worker isn't an employee. The new definition will take effect on January 1, 2020.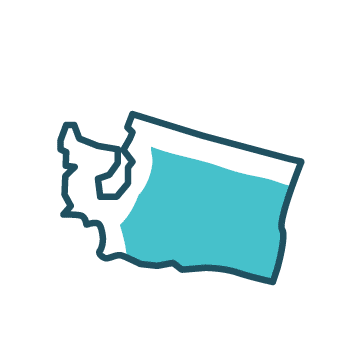 WASHINGTON STATE NURSES GET GUARANTEED MEAL AND REST BREAKS
Washington signed a new bill (
SHB 1155
) into law on May 8, 2019, that grants nurses and certain clinical technicians working at hospitals to get guaranteed meal and rest breaks. The new law requires most hospitals to provide uninterrupted meal and rest breaks unless an emergency or unavoidable situation occurs. Any rest break that's interrupted before 10 minutes has passed, must result in an additional 10-minute break at the earliest reasonable time.
APS brings innovation and scalability to modern workforce management. Our clients, their employees, and our partners deserve intuitive technology delivered with personalized service and support. APS understands the challenges organizations of all sizes face, which is why our unified payroll and HR solution is built to address all aspects of the employee lifecycle.
We've put together a list of the biggest HR challenges in the hospitality industry to help HRM professionals navigate them during these unprecedented times.
Recent Posts
Check out more great articles from the APS Blog covering HR, payroll, and everything in between.
We've put together a list of the biggest HR challenges in the hospitality industry to help HRM professionals navigate them during these unprecedented times.