Awesome content, even better software. Just think what our technology could do for you.
Three HR Technology Trends to Watch in 2019
It's the start of 2019 and with the new year brings new HR technology trends to watch. There is no surprise HR technology has made its way into HR departments optimizing tasks like recruiting, employee management, and training. From recruiting chatbots to virtual reality training, here are three HR technology trends to keep an eye on in 2019:
1. Natural Language Processing
Streamlining the hiring and recruiting process is gaining traction for HR departments who are struggling to keep up with recruiting demands for their business. Finding qualified candidates can take time and money, and businesses need a streamlined approach to hiring the best applicants. One way to efficiently approach the hiring process is using Natural Language Processing in recruiting chatbots.
Natural Language Processing (NLP) allows software to understand human language whether it is written or spoken. Recruiting chatbots are using NLP to request resumes and contact information, ask applicant screening questions, and schedule interviews in just a few clicks. Applicants have to answer basic application questions to earn an initial interview, so why not automate the process? Not to mention, they can answer these questions and set up an interview all from their mobile device.
2. Predictive & Employee Analytics
Gone are the days of hiring an employee based on first impressions and what's on their resume. Analytics surrounding the employee is taking the HR world by storm in many areas of the employee lifecycle, including hiring and performance management.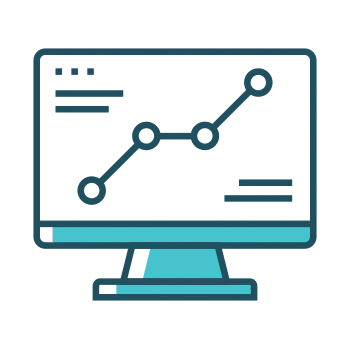 Predictive analytics is being used to strategically identify talent with the skills and qualifications that meet the needs of the position. Artificial Intelligence (AI) assists businesses in determining if candidates are qualified for a position based on skills, past employment, education, and even personality traits.
Employee analytics allows for a company to analyze its lifecycle data and determine where they need to improve in the employee lifecycle. AI can be used to alert managers to unsatisfied employees who are thinking of leaving the organization so there can be proactive efforts to retain them. Having technology that helps increase retention can save HR managers the stress and cost of recruiting new employees.
3. Enhanced Training Technology
As businesses adopt more and more technology to automate processes and tasks, they need to implement the training necessary to generate an ROI from the investment. The training should blend professional and position development, employee engagement, and visually appealing technology. Employees need a learning alternative to reading training powerpoints, handbooks, and guides.
One way to incorporate professional development, employee engagement, and cutting-edge technology into a training session is through
Virtual Reality
(VR). Training teams can use VR to host scenario-based training sessions to prepare them on handling questions and objections from future prospects or customers. Virtual reality offers employees a life-like replicated experience to practice their skills before they even speak with a real customer.
Get Excited About HR Technology in 2019
HR technology is only getting more and more prevalent in the business world as companies adopt NLP, people and employee analytics, and training technologies into HR tasks. With no signs of slowing down, keep an eye out on these technology trends in 2019 to see how businesses are integrating them into their HR strategy. It might be time to audit your current recruiting, training, and employee processes, and see if implementing these technologies is right for your business.
Receive lifetime training from our team of experts to help you master the APS system at no additional cost to you.
Your dedicated support team is just a phone call, email, or support request away to answer any questions you may have.
Work with APS experts who understand your business, your challenges, and your goals for a quicker return on your investment.
Recent Posts
Check out more great articles from the APS Blog covering HR, payroll, and everything in between.
We've put together a list of the biggest HR challenges in the hospitality industry to help HRM professionals navigate them during these unprecedented times.