EMPLOYEE PERFORMANCE MANAGEMENT SOFTWARE
Save valuable time, set goals, and make your workforce more accountable with our employee performance management software.
Meaningful Performance Reviews
Replace time-consuming and paper-based processes with cloud-based performance management software. Help your employees develop their skills, reach their goals, and foster better communication.
With staff performance management software, you can develop an evaluation process that involves both managers and employees.
Create goals for employees with performance management system software to provide clear direction on improving their careers.
Employees can access, self-review, and electronically sign their reviews for more streamlined performance management.
Performance-Based Decisions & Goal Accountability
With employee performance monitoring software, you can quickly access a centralized record system to review performance data throughout the entire period. Our employee performance tracking software makes it easier to write accurate performance reviews for increased goal transparency and accountability.
Employee performance management software allows you to keep track of your staff's progress with details such as pay rates, bonuses, raises, and promotions.
Flexible Reviews Frequency
An intuitive workflow allows you to conduct reviews at any time, whether annual, quarterly, or even more frequently.
Insightful Performance Data
With an employee performance management software system, you can quickly identify performance gaps to improve staff efficiency and engagement.
Managers have employee performance analysis software tools to motivate their workers for increased productivity and career development.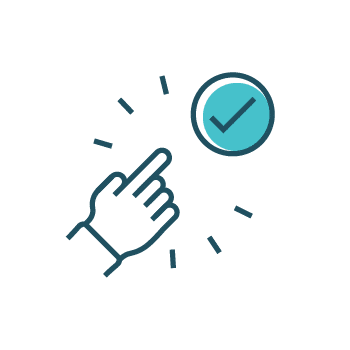 Easily rate goal achievement and assess performance against job-specific competencies and core company values with our employee performance appraisal software.
Our employee performance evaluation software helps you create happier, more engaged workers with clear, consistent goals to retain top talent.
See What You Can Accomplish With APS
Hear why APS Payroll's award-winning technology and services have earned us a 98% customer retention rate.
EMPLOYEE PERFORMANCE SOFTWARE FOR EVERY INDUSTRY
Our employee performance measurement software helps businesses in all types of industries. Conduct employee performance evaluations at a frequency that aligns with your business goals. Create a streamlined employee performance management process that fosters productivity, engagement, and satisfaction.
Use our software to track employee performance to help your financial services organization build skill sets and increase productivity.
With our employee performance management system, your healthcare facility can measure key performance indicators to meet organizational goals.
Our employee performance software can help your hospitality organization measure performance across locations to help control turnover rates and increase customer satisfaction.
Use our HR performance management software to drive more motivated and productive employees to help achieve your nonprofit's mission.
Manage your religious organization's productivity for employees and volunteers with our performance management software to focus on your mission
With our staff performance management software, your restaurant can create a process that promotes feedback, guidance, and recognition for increased employee retention.
EMPLOYEE PERFORMANCE REVIEW SOFTWARE FAQS
Here is an overview of the most frequently asked questions users have about performance management software for employees.
WHAT IS EMPLOYEE PERFORMANCE MANAGEMENT?
Employee performance management is the process of providing feedback and guidance to staff to improve productivity. An employee's performance is evaluated and compared against set goals to measure improvement. An employee's strengths and weaknesses are also identified, so decisions are made regarding career development and training needs. When employee performance is optimized, the strategic goals of an organization are achieved.
Employee performance management is different from performance management software, which automates an organization's performance review process.
WHY IS MANAGING EMPLOYEE PERFORMANCE IMPORTANT?
Managing employee performance is essential to the success of an organization and its ability to achieve goals. Employee performance management boosts productivity and satisfaction. The more satisfied employees are in their roles, the longer they stay and the more active they are.
WHAT IS PERFORMANCE MANAGEMENT SOFTWARE?
Performance management software helps companies automate their employee review process. Ideally, it automates with your employee records database and ensures goal accountability. Tracking employee performance with software eliminates manual, paper-based processes.
The best employee performance management software options are part of a payroll and HR platform. This design provides an all-in-one approach to employee lifecycle management.
How does performance management software work? I typical process involves automation of the following steps:
Create a performance review template using ratings, questions, and weighted scoring.
Schedule a performance review for an employee.
Conduct the performance review and establish goals.
The employee conducts a self-review of their performance.
The manager and HR approve the review.
The employee and manager e-sign the performance review.
All of these steps are automated and tracked in the performance management software, which increases accountability.
WHY USE PERFORMANCE MANAGEMENT SOFTWARE?
Mid-size organizations need to use performance management software because it supports long-term growth and success. The best employee performance review software options provide detailed insight into an employee's performance.
Managers can then make decisions around compensation, career development, and job responsibilities. Performance management software allows businesses to create strategies that will increase productivity and decrease turnover. This approach has a positive impact on a company's bottom line.
WHY APS' HR PERFORMANCE MANAGEMENT SOFTWARE?
Our employee performance software is part of our all-in-one payroll and HR platform, which automates the entire employee lifecycle. From the performance management dashboard, you can quickly see an overview of employee reviews and goals that are due/overdue, in progress, or require approval.
This instant access allows for immediate action to be taken and ensures a streamlined employee performance management process. With our performance management workflow:
What our customers are saying
electronically track reviews
Being able to electronically track performance reviews, OSHA tracking and disciplinary reports has been wonderful. We love how easy the website is to navigate.
Aleigh Kalesse
Composite & Metal Products
We have informational resources and tools for all your workforce management needs. Check out our handy articles, checklists, eBooks, guides, industry overviews, reports, and white papers with valuable information about Core HR and Payroll.