EDUCATION HR SOFTWARE
"We saved over $200,000 the first year by making the switch to APS. With the old system, we were paying more to get less."
 - Vicki Barnes, Columbia Southern University
IMPROVE YOUR EDUCATIONAL INSTITUTION'S HR DEPARTMENT
We designed our HR education platform to track and manage various positions, day-to-day schedules, and multiple locations, all in the same education HR software. Managing your lifelong employees shouldn't be a time-consuming and manual process. With our school HR software, you have the power to handle hiring, tenured positions, and retirement.
Does your educational institution's reporting leave a lot to be desired? Viewing your school's key metrics shouldn't be next to impossible, so we designed our HR education reporting with usability in mind. It's time to stop spending your workday being reactive and dealing with tasks like correcting timesheets and fixing payroll errors. APS is here to make payroll and HR easier for your educational institution.
OUR EDUCATION PAYROLL SOFTWARE SOLUTIONS
We understand the importance of managing multiple pay groups, tax compliance, and the employee lifecycle. You need education HR software that streamlines your manual and paper-based processes so you can focus on providing your student body an enriching academic experience.
School Payroll Software Features
Manage everything from deductions to overtime pay for your school with our powerful calculation engine.
Simplify your education HR management with our seamless integrations for 401(k) retirement accounts.
Track and allocate employee time by projects or grants using Dimensions.
Our mobile payroll and HR solutions give you and your remote employees instant access to real-time information on any device.
We're your payroll tax compliance partner, ensuring your educational institution's taxes are paid accurately and on time*.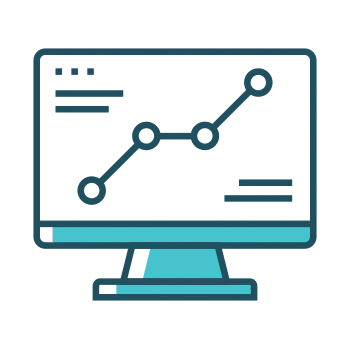 Use real-time analytics and dashboards to gain cross-campus visibility into your educational institution's performance, such as turnover rates and labor expenses.
Utilize our built-in Affordable Care Act solution to help you manage compliance and reporting for your school.
Gather the information needed for reporting and use that data to file forms with the appropriate agencies to mitigate risk.
Leverage global reporting for actionable insight across campuses, and automate report delivery by email.
Employee Lifecycle Management
Utilize our education HR services and software to optimize your company culture for better retention rates.
Monitor performance metrics with our software for HR education to boost employee productivity and drive goal accountability.
Manage your educational institution's compensation and benefits with our school payroll system.
Our HR and payroll software for education automates the management of promotions and role changes, eliminating duplicate data entry.
Easily track essential HR events, such as training and certifications with our school HR software.
Recruiting and Onboarding
Create a better candidate experience with customized job postings, automated job promotion, and mobile-optimized applications.
Communicate more effectively with candidates using our texting solution to minimize application abandonment.
Filter applicants with assessments and prescreen questions to narrow down candidates that fit your school's culture faster.
Order background checks on potential candidates to ensure you're hiring the best people for your educational institution.
Schedule interviews with applicants using our calendar integration with Apple, Google, Outlook, and more to decrease your hiring time.
Create manager and employee checklists for required forms and tasks to ensure new hires start their first day off right.
DOWNLOAD OUR GUIDE ON PAYROLL SOFTWARE FOR EDUCATION
Read more about how APS helps educational institutions like yours solve their most complex business issues.
BIGGEST PAIN POINTS FOR EDUCATIONAL HR
The biggest pain points that HR departments at schools deal with are managing a wide range of positions, day-to-day schedules, multiple locations, and lifelong employees. Here's how we've helped colleges, schools, and other learning institutions solve these challenges with our HR and payroll system for education.
At APS, we understand that schools and educational institutions hire so many different types of employees. Filling positions like adjunct professors, full-time professors, administrators, and students means managing multiple pay rates accurately and efficiently. With our payroll software for schools, you can configure your pay rates and process paychecks with confidence.
Our payroll software for higher education uses built-in validation rules and an error-checking algorithm that alert you to any potential issues before processing payroll. Spend less time fixing payroll errors and more time focusing on strategic initiatives that benefit your school.
People who work for schools tend to have hectic schedules that deviate from the traditional nine-to-five routine. Professors and students may not have classes every day, while administrators tend to work Monday through Friday.
Our employee scheduling software allows you to create, assign, and manage schedules for multiple campuses using our intuitive templates. You have the flexibility to assign employees to schedules or schedules to employees. Your employee's schedules automatically sync with payroll data for accurate paychecks and satisfied employees.
With our employee scheduling software, you can review budgeted hours, open shifts, assigned shifts, and labor costs for each schedule you create. This visibility allows you to manage your school's labor expenses more proactively.
Many educational institutions have multiple campuses and locations as a convenience to their students. Our cloud-based education HR software system is an ideal solution for organizations with multiple locations. You can manage payroll and HR for your school's campuses all on the same platform.
Our centralized database design maintains the information for all employees across locations, which ensures accuracy and reduces the potential for errors. This unified approach also ensures that all system users are accessing the same data for increased efficiency. Manage your educational institution's campuses more effectively without having to log in and out of multiple systems.
It's common for employees at educational institutions to work for the same institution or school their entire career. This tendency to remain employed at one school for an extended period often leads to a tenured position or pension.
With our education HR software, you can manage employee status changes, salary increases, and adjustments to benefit packages in a single solution. Streamline your processes and let our HR and payroll software for education do the heavy lifting.
WE'RE HERE TO SUPPORT YOU AND YOUR INSTITUTION
Everyone at your school should have an enjoyable and personalized experience when it comes to payroll and HR. With a role-based configuration, each user can make the most out of their workday. When solutions are easy to use, your people actually use them.
Your dedicated four-person team is available via email, phone, and support requests to answer your questions in a timely manner. You'll also have access to our Help Center's articles and videos for learning at your own pace. Our customers also receive lifetime training at no additional cost.
PARTNER WITH A COMPANY THAT KNOWS EDUCATION HR
APS works with educational institutions and schools across the country, so we understand what matters most to you. We designed our school payroll services and HR education software to meet the needs of your organization, including:
Managing multiple pay groups accurately and efficiently
Helping you with tax compliance government regulations
Maintaining the employee lifecycle from start to finish within a single system
Administering benefits to your staff, including online open enrollment
Automating time tracking with payroll by utilizing online time capture options and employee time allocation tools
Many HR managers at educational institutions struggle with managing time-off requests, online benefits enrollment, and employee information updates. Our single-system HR and payroll software for education automates these processes, allowing you to improve employee satisfaction and increase productivity.
It can also be challenging for colleges, universities, and childcare facilities to recruit and hire the right people. With our recruitment and onboarding software, you'll streamline your hiring process and reduce turnover.
More employees are working remotely, especially in the education industry. APS' HR and payroll system for education is cloud-based and secure, so your workforce can be productive no matter where they work. Our mobile solutions ensure that your staff stays engaged and foster open communication.
With APS, you gain a partner that knows education HR and can help you achieve optimal system adoption. We want your school to be successful and realize a quicker return on your investment so you can re-invest in your students.
Suggested Resources for Education
WHAT OUR EDUCATION CUSTOMERS ARE SAYING
WE MAKE EDUCATION HR EASIER
Pricing based on 1-49 employees.
Please call us at 855.945.7921 or request your discounted pricing today.
*APS guarantees tax payments and filings to be accurate and timely, as long as the data provided to APS is accurate and timely and the customer's account is sufficiently funded to cover all payroll tax liabilities. If a tax penalty is the result of our error, we'll maintain the abatement process and absorb any fines or interest due.