About APS Payroll
Our mission is to make payroll and HR easier.
Automatic Payroll Systems (APS Payroll) was founded in 1996 as a payroll and tax compliance services company in Shreveport, LA. In 2004, we released the first version of our software, a web-based system for payroll processing and compliance. Since then, we have expanded our offerings into a platform that includes HR and Attendance solutions to better meet the growing needs of our customers. Today, we help organizations process payroll in 411 jurisdictions, in all 50 states. APS Payroll's employees help us provide solutions and services to help our customers grow their businesses and manage their employee lifecycle.
To further our initiative for technological progress, APS Payroll strives to establish thought leadership among innovative minds that drive the development of the digital world. APS is proud to be a participant in a state-wide program that extends funding incentives to Louisiana companies producing digital media products and platforms. Louisiana's Digital Interactive Media and Software Development refundable tax credit is helping companies like APS Payroll gain a competitive edge. Not only are we dedicated to achieving our own success, but APS also recognizes the importance of investing in the future of our fellow technological pioneers so that we can create a brighter future together.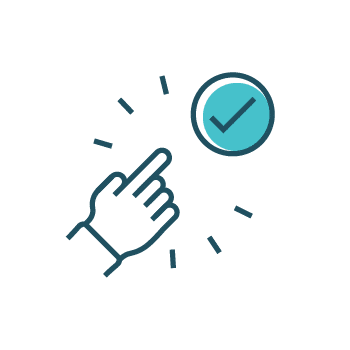 At APS, we have the mindfulness to know the right thing, the courage to do it, and the trust it will take us toward our goals.
We use every challenge as an opportunity to make a difference and reach our full potential.
We look for ways to help our colleagues, customers, and community to improve the world around us.
We enjoy our work and laugh every day to create a positive and productive culture.
Focused on the Client Experience
Here are some of APS Payroll's recent awards based on authentic user reviews of our HR and payroll software.
Pillars of Workforce Management
At APS, we're pretty serious about providing exceptional workforce management technology and services for our customers and partners. So much, in fact, that we've developed our pillars of workforce management:
Payroll processing should take hours, not days.
Your time is valuable, so we've designed our Payroll Batch with built-in error-checking and validation rules so you can fix mistakes before they happen.
Workforce management should be unified, not siloed.
There's nothing more frustrating than having to access data in multiple databases. We only require you to sign into a single platform so you can get to business.
Metrics should be at your fingertips, not buried.
Who has the time to dig through data for metrics and analytics? Our intelligent dashboards highlight key data for more informed decision-making.
HR should be strategic, not transactional.
HR is a valuable member of any organization. We've automated tons of workforce management processes so you can be more involved where it matters.
Benefits should be managed online, not in spreadsheets.
Gone are the days of paper-based benefits enrollment. Your employees can participate in open enrollment and you can send that information directly to your benefits providers all online.
Technology should elevate your employee lifecycle.
The right technology should support all aspects of the employee lifecycle, from hire to retire. This approach helps foster your company culture, promote better communication, and create happier employees.
Compliance shouldn't stress you out.
Keeping up with ever-changing tax laws and regulations is enough to give anyone a headache. Our tax compliance experts alleviate that burden so you can focus on more important tasks.
Time tracking should be automated with payroll.
Tired of dealing with payroll errors? Feel like you can't get a handle on your overtime costs? Workforce productivity not what it used to be? All of these issues can be resolved by automating your attendance with payroll in a unified system.
Our customers are loyal because we are dedicated to providing them with superior technology and support. We love giving our customers a great user experience and hearing what they have to say about APS. You can learn more about our customer successes and how APS has helped thousands of businesses grow in all 50 states.
APS is the perfect solution! They provide excellent customer service and are always dependable. Their participation in my business allows us to focus on what matters most in today's competitive business landscape
Louis DeAngelo
Founder at Cinque Hospitality
APS Payroll Careers
Do our core values speak to you? If you're passionate about helping others be their best and succeed, you may fit right in with the APS. Check out our current job openings and let's talk!
Grow with Us