CHURCH PAYROLL SOFTWARE
"APS has made payroll processing so simple and uncomplicated. What used to take me a half day takes all of 20 minutes at most when I process payroll."
 - Marilyn Nelms, Rocky Mountain Christian Church
CHURCH HR SOFTWARE WITH A HIGHER CALLING
Religious organizations struggle with managing multiple campuses, employee time capture, and special taxation issues. You need church payroll software that streamlines manual, paper-based processes so you can focus on your mission.
APS designed our platform to track and handle multiple employee types, labor management, and reduce compliance risks in the same intuitive system. Managing the lifecycle of your employees shouldn't be a time-consuming and manual process. With APS, you have the power to handle everything from hiring to retirement.
Viewing your church's key metrics shouldn't be next to impossible, so we built our reporting and analytics to take out the guesswork. It's time to stop spending your workday dealing with tasks like correcting timesheets, fixing payroll errors, and fund accounting. APS is here to make payroll and HR easier.
COMPREHENSIVE CHURCH PAYROLL SERVICES
KEY CHURCH PAYROLL SOFTWARE FEATURES
View what portion of tithes are allocated to payroll and HR via our native general ledger integration with Sage Intacct.
Access payroll information, pay rates, track overtime hours, and allocate parsonage allowances to ministers with our church HR software.
Our online document management helps your church with tax reporting, maintaining tax-exempt status, and in the event of an IRS audit.
Our HR for churches ensures employees are paid accurately with the proper deductions to keep your ministry compliant.
Our accounting system integrations allow your finance department to budget for all areas of the church using one system.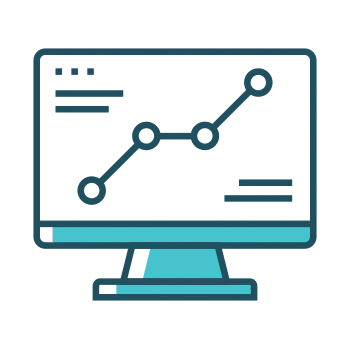 We can help with the ministry taxation, pastoral housing allowances, and the issuing of W-2s to your clergy members to ensure compliance.
Manage and withhold the correct amount of taxes for your employees based on your church's status to reduce potential payroll errors.
Ensure your ministry is paying the appropriate amount of taxes to avoid costly penalties.
Make accurate and timely filings and payments for your church to the appropriate taxing authorities.
Update your religious organization's federal, state, and local tax tables, where applicable.
MANAGING CHURCH EMPLOYEES
Manage payroll for church employees across campuses for your coffee shop, daycare, school, and more.
Communicate and project your church's mission with our recruitment and onboarding software.
Our payroll and attendance solutions are part of the same platform, so you can pay employees accurately and give volunteers credit for hours worked.
With our employee self-service app, workers receive notifications from managers for any HR and payroll-related tasks.
We offer various time capture options, so hours worked are captured accurately, even for employees who work at multiple locations.
Our church management software with payroll provides quick access to employee information.
Track essential staff data for your religious organization, including performance reviews, pay rate changes, benefits, and any other type of employee record information.
Employees can access their payroll and HR tasks using our self service mobile app.
Track necessary staff and volunteer information for your ministry.
INTEGRATIONS FOR CHURCH HR SOFTWARE
We offer imports, exports, and integrations with accounting, general ledger, and 403(b) systems, so you get accurate and up-to-date financial data and insight for your church.
DOWNLOAD OUR GUIDE ON HR SOFTWARE FOR CHURCHES
Read more about how APS helps nonprofit organizations like yours solve their most complex business issues by offering HR software for churches.
BIGGEST HR PAIN POINTS FOR RELIGIOUS ORGANIZATIONS
The biggest pain points that HR departments at churches and religious organizations face are reliance on paper and worker classifications. Here's how we've helped churches, ministries, and other religious organizations solve these challenges by providing the best payroll software for churches.
Religious organizations are overly reliant on manual, paper-based processes. Moving to more paperless workflows not only saves HR administrators time but also helps control costs better. Partnering with a church payroll service company like APS allows you to automate your HR tasks and reduce mountains of paperwork.
Set the tone of your church's culture and mission with our employee onboarding software. Paperless onboarding of new hires helps expedite the process and alleviates stress from employees and the HR department. With APS' best church payroll software, you can cultivate the culture you desire by improving the overall employee experience.
It's crucial for finance departments in churches to have access to data for quick insight into the health of the ministry's finances. With our payroll and HR analytics dashboards, churches can manage budgets more accurately and make more informed decisions.
Discretion is an integral part of a church's operations. APS provides the best church payroll services with a secure and private database. Protect your employees' and pastors' confidential information, like salary amounts, social security numbers, and bank account numbers. You can even assign designated users to process payroll for leadership staff while another HR user handles payroll for other employees.
Churches and religious organizations have complex worker classifications, including employees, contractors, volunteers, and pastors. You can configure our online payroll services for churches to track and manage all of your worker classifications and volunteers.
Track hours worked, emergency contacts, and certifications accurately to save time and mitigate risk. Volunteer and employee hours can then be tied to grants using either APS Dimensions or our native integration Sage Intacct Dimensions to ensure you meet budgetary requirements.
Using our HR services for churches also ensures you provide Form W-2s and 1099s to the appropriate workers. Run reports to review employee classifications for full-time, part-time, and volunteer staff to remain compliant with FLSA overtime rules.
SUPERIOR SUPPORT SERVICES FOR RELIGIOUS ORGANIZATIONS
Everyone in your religious organization should have an enjoyable and personalized experience in payroll and HR. With a role-based configuration, each user can make the most out of their workday. When the best payroll service for churches is easy to use, your people actually use it.
Your dedicated four-person team is available via email, phone, and support requests to answer your questions promptly. You'll also have access to our Help Center's articles and videos for learning at your own pace. Our customers also receive lifetime training at no additional cost.
Suggested Resources for Religious Organizations
WHAT OUR CHURCH CUSTOMERS ARE SAYING
WE MAKE CHURCH PAYROLL EASIER
Pricing based on 1-49 employees.
Please call us at 855.945.7921 or request your discounted pricing today.
*APS guarantees tax payments and filings to be accurate and timely, as long as the data provided to APS is accurate and timely and the customer's account is sufficiently funded to cover all payroll tax liabilities. If a tax penalty is the result of our error, we'll maintain the abatement process and absorb any fines or interest due.