Mid-sized businesses choose APS Payroll as their workforce partner because of our focus on the customer experience.
APS' Mission is to Make Payroll and HR Easier
We accomplish our mission by focusing on the total customer experience, consistently beating the competition based on user reviews.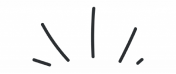 What Makes APS Payroll Different?
People ask us all the time what makes APS different and why they should trust us to tackle their workforce management issues. Here are the top reasons why companies choose Automatic Payroll Systems:
#1 Customer Support Model
Our purpose for everything we do is our customers and that's what truly sets apart from our competition. So you'll have access to a dedicated account team that is just a phone call, email, or support request away to answer any questions you may have. We want to give you every opportunity to grow because your success is our success.
#2 Configurable
Since we develop our technology internally, we're able to extend advanced configuration capabilities to our customers. Whether you need to integrate your accounting package, connect with your benefits providers, or create something unique, we can help. This flexibility allows you to continue using your existing business investments while gaining a best-in-class HR and payroll solution.
#3 Unified Design
Whether you're just looking to automate your payroll management or for a platform that can handle your entire employee lifecycle, it's a lot easier to manage those processes in a unified system. That's why it's so important to choose a payroll and HR solution built as a single solution. This gives you the ultimate flexibility to use exactly what you need and expand as your business needs grow.
#4 Platform Usability
There's a reason we are top rated for Usability on G2 by our customers. When you develop technology with usability in mind, you do things differently. Payroll and HR tasks aren't getting any less demanding, so we take the time to think through the most complex, time-consuming tasks and make them easier. We're all about providing the best possible user experience so you can work smarter, not harder.
#5 Attention to Detail
From the first conversation, we take the time to listen and understand your needs so we can determine how our system can best solve your current challenges. Our goal isn't to make a sale, it's to help businesses solve their challenges and be more strategic.
Swipe for more Testimonial >>
Request Your Personalized Demo
We're ready when you are.

What Our Customers are Saying
2 days to 2 hours
My payroll processing time for 230 employees went from 2 days to 2 hours.
The Hospice of East Texas
Still Not Convinced APS is Different?
Change can be scary, we get it. It's easy to stick with what you know, but is that what's best for you and your company? We know APS is not the only workforce management provider out there and a lot of promises are going to be made to you about how other systems can solve your problems.
Information overload can make it pretty tough to decide which solution is the right fit for your needs. So we thought we'd share some of the top issues we hear when talking to people just like you about choosing APS.
With your growing demands, you've probably been researching other options. If so, ask yourself this question: what are you leaving on the table by not making a change? Is it:
A more engaging employee experience
More time to be a strategic HR professional
Better management of your employee lifecycle
Better visibility for more effective decision making
Better reporting for your executive team
If you're leaving any of these initiatives behind, you can't afford to not make a switch. Here are some case studies that show you why it's important to partner with a provider that fits your needs. With APS, we really can make payroll and HR easier for you.
Why wait to streamline your payroll management and HR processes? APS can help your business decrease errors, eliminate manual processes, reduce compliance risk, and ultimately save money. In fact, we were named Most Implementable by our customers because we make it easy to switch no matter what your current situation. We've helped businesses across the country solve their biggest workforce management challenges and we're confident we can do the same for you.
It's never been our goal to be the biggest workforce management provider out there. If we end up as one of the biggest, that's great, but it will never be at the cost of our customers' experience. We've chosen a path of spearheading technology, offering the best, all-in-one platform and services to mid-market businesses for optimal user experience. Many of our clients choose APS after they've worked with one of our larger competitors and promises just weren't delivered. Check out what our customers have to say about their experiences with APS to learn why businesses trust us.
We get that pricing is important. But sometimes, a less expensive product doesn't make it better. APS was voted Best Estimated ROI by our customers, with an average 9.8-month return on their investment versus an industry standard of 15.2 months. The benefits that come from our platform and services provide a value you can't put a price tag on.
Is Your Current Payroll and HR Provider Holding You Back?
Here are the top challenges we've helped businesses solve.
We've Made Payroll and HR Easier for Thousands of Businesses.
Let's see how we can help yours.