ACA COMPLIANCE SOFTWARE
Manage your Affordable Care Act tracking and reporting workflows in a unified platform.
We Make ACA Compliance and Reporting Easier
Eliminate manual processes and multiple point systems with a single-system solution.
Manage benefits and execute your ACA strategy to reduce risk.
Our built-in error-checking algorithm helps you avoid potential non-compliance fees.
Our 4-step workflow simplifies the ACA reporting process and APS e-files on your behalf.
Your Tools for Simplified ACA Compliance
Health Insurance Reporting
Automatic reporting of employer-sponsored coverage amounts on Form W-2s.
Our solution calculates your full-time equivalent employees.
Use our model notice templates to send to newly eligible employees.
Part-Time Staff Management
Streamline tracking of employees' hours to ensure compliance.
Benefit Plan Enrollment Tracking
Track and manage benefits for eligible employees with flexible configurations.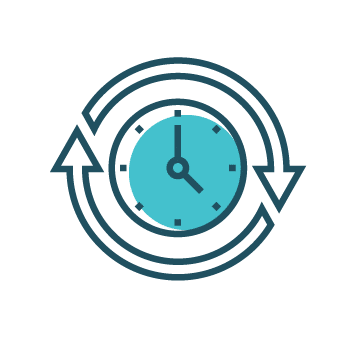 Average Hours Compensated
Run real-time reports to determine which employees are eligible for healthcare coverage.
Manage measurement periods and receive alerts for eligible employees.
1094-C and 1095-C Reporting
In four simple steps, you can generate, review, approve, and file your ACA reporting forms.
Generate your 1094-C and 1095-C forms with our guided interface.
Review forms, make edits, and correct conflicts with our error-checking algorithm.
Approve your forms in seconds, then print and file for simplified ACA reporting.
APS will print your 1094-C and 1095-C forms and e-file with the IRS at year-end on your behalf.
Let's Make HR and Payroll Software Easier
Hear why APS' award-winning technology and services have earned us a 98% customer retention rate.
Need help choosing the best payroll processing solution for your company?
We've got you covered with everything from payroll and HR to security and support.
Suggested ACA Compliance Software Resources
We have informational resources and tools for all your workforce management needs. Check out our handy articles, checklists, eBooks, guides, industry overviews, reports, and white papers with valuable information about Core HR and Payroll.
People Trust Us With Their Payroll and HR Needs
We help over 2,000 companies and counting with their payroll and HR needs. Check out some of our most recent achievements.