RESTAURANT PAYROLL SOFTWARE
"APS helped me solve the problem of each location having to run their own payroll. Customer service also makes a huge difference. I love that I can email or call anytime and get help."
 - Ashley Burns, Maple Street Biscuit Company
AN ALL-IN-ONE RESTAURANT HR SOFTWARE SYSTEM
We know the importance of flexibility when it comes to assigning employees to schedules, integrations with POS systems, and managing restaurant-specific items like tip credits, tips-to-minimum calculations, and 8846 reporting. You need a restaurant payroll software solution that streamlines manual, paper-based processes so you can focus on providing a great customer experience.
KEY FEATURES OF OUR PAYROLL SOFTWARE FOR RESTAURANTS
Manage everything from tip-to-minimum calculations to overtime pay for your restaurant with our powerful restaurant payroll system.
Oversee your employee lifecycle with our restaurant HR services, including performance management, benefits administration, and event tracking.
Simplify your FOH and BOH management with our seamless merchandising systems and point-of-sale integrations.
Our restaurant payroll software makes it easy to manage training tracking, certification tracking, and other essential employee events.
Pay your employees using multiple options, including direct deposit, paycards, and earned wage access.
Employees can electronically sign important company documents, which are stored in our secure, cloud-based platform.
We're your payroll tax compliance partner, ensuring your restaurant taxes are paid accurately and on time*.
Recruiting and Onboarding
Our restaurant recruiting services help create a better candidate experience with customized job postings, automated job promotion, and mobile-optimized applications.
Communicate more effectively with candidates using our texting solution to minimize application abandonment.
Filter applicants with assessments and prescreen questions with our restaurant recruiting software to narrow down candidates to find the skilled staff you need faster.
Order background checks on potential candidates to ensure you're hiring the best people for your restaurant.
Schedule interviews with applicants using our calendar integration with Apple, Google, Outlook, and more to decrease your hiring time.
Create manager and employee checklists for required forms and tasks to ramp up new hires quickly.
Employee records for new hires are created automatically in our payroll system for restaurants to save you time.
Use our employee scheduling software or integrate our restaurant payroll management solution with your time-tracking software for better automation.
Manage schedules and track attendance for multiple locations.
Avoid understaffing and overstaffing for better control over labor expenses.
Time tracking data syncs with your payroll to ensure accurate processing of tips and paychecks.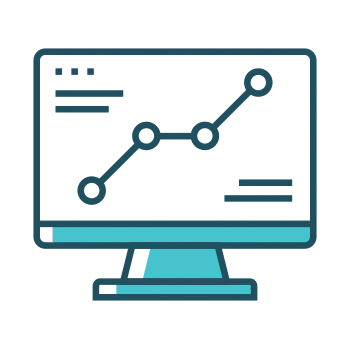 Use real-time analytics and dashboards for cross-company snapshots of your restaurant's performance, including turnover rates and overtime.
Utilize our built-in Affordable Care Act solution to help you manage compliance and reporting for your restaurant.
Manage Form 8846 reporting of employee social security and Medicare.
Track and manage restaurant Workers' Compensation reporting of employee premium base by code.
Leverage global reporting for actionable insight across locations, and automate report delivery by email.
Our Integrations for Restaurants
We offer integrations with popular time-tracking software and accounting packages and restaurant POS integrations so you can get the most out of your investments.
DOWNLOAD OUR GUIDE ON RESTAURANT PAYROLL SERVICES
Read more about how APS helps restaurants like yours solve their most complex business issues.
BIGGEST PAIN POINTS FOR HR IN RESTAURANTS
The biggest pain points for HR in restaurants are dealing with the inefficiencies of multiple systems, managing staff on the go, and inefficient time tracking and payroll processes. Here's how we've helped casual dining, bars, cafes, and other eating establishments solve these challenges with our payroll system for restaurants.
Struggling with Multiple Systems?
At APS, we understand the complexity of your day-to-day restaurant operations. That's why we offer point-of-sale integrations to eliminate data errors, enabling you to perform your job more efficiently. Our reporting dashboards and analytic tiles pull your restaurant's critical data and into a single view so you can better identify trends in your business, including:
Turnover costs
Overtime expenses
Hours worked per location
Gross labor expenses based on time card hours
You can further streamline your tasks with our all-in-one restaurant payroll software solution. Automate your payroll with your PTO and attendance processes to eliminate duplicate data entry and the potential for errors. You'll get more time back in your day to focus on your business, employees, and customers.
Restaurants also need the ability to track and allocate employee time between locations and departments for optimal productivity. With APS Dimensions, you can closely monitor employee time by location to control labor costs better and maximize profits for your restaurant.
Running a restaurant is no small feat. We understand you're wearing multiple hats: from managing payroll and training to shift changes and taxes. That's why we offer unified restaurant HR software through mobile management. Productivity shouldn't end when you leave your desk.
APS Mobile empowers employees and managers to knock out that to-do list from their preferred device. Employees can clock in and request time off through our convenient mobile app. Managers can approve schedules, time-off requests, and see employee information all on their mobile phones.
Spending Days on Payroll And Tax Compliance?
As a restaurant owner or manager, you can end up spending several hours just calculating tip-to-mins, tip credits, and handling 8846 reporting. With our system's built-in tip-to-min calculation engine, you can manage your payroll and reporting processes more effortless than ever before. Our restaurant payroll services also include garnishment management of calculations, deductions, and payments so you can focus on more strategic growth initiatives.
Our tax-compliance experts will help ensure your restaurant's payroll taxes are paid accurately and on time, with a best-in-class tax error rate of 0.0000003%. Our certified tax experts will also help you with your restaurant's year-end processing, including W-2s and 1099s.
ADDITIONAL SOFTWARE SUPPORT FOR RESTAURANTS
Everyone in your restaurant should have an enjoyable and personalized experience when it comes to payroll and HR. With a role-based configuration, each user can make the most out of their workday. When solutions are easy to use, your people actually use them.
Your dedicated four-person team is available via email, phone, and support requests to answer your questions in a timely manner. You'll also have access to our Help Center's articles and videos for learning at your own pace. Our customers also receive lifetime training at no additional cost.
SUGGESTED RESOURCES FOR RESTAURANTS
What Our Restaurant Customers Are Saying
WE MAKE RESTAURANT PAYROLL EASIER 
Please call us at 855.945.7921 or request your discounted pricing today.
*APS guarantees tax payments and filings to be accurate and timely, as long as the data provided to APS is accurate and timely and the customer's account is sufficiently funded to cover all payroll tax liabilities. If a tax penalty is the result of our error, we'll maintain the abatement process and absorb any fines or interest due.