Paperless Employee Payroll
Achieve a 100% paperless payroll process with modern, flexible technology and electronic employee pay options.
With paperless employee payroll, you can save time and money by managing your payroll in a unified cloud solution. You'll see the difference with paperless payroll in just one pay period.
Use the APS, cloud storage feature to store and manage important payroll reports, reducing manual processes.
Empower your employees to access their pay stub history at any time with our flexible self-service app.
Have confidence in knowing you can process payroll no matter where you are, even in the event of a natural disaster.
Eliminate Manual Processes and reduce costs
Quickly pay your employees with direct deposit, reducing paper and printing costs.
Take back your work day by creating and assigning employee schedules to better manage your workforce in our unified system.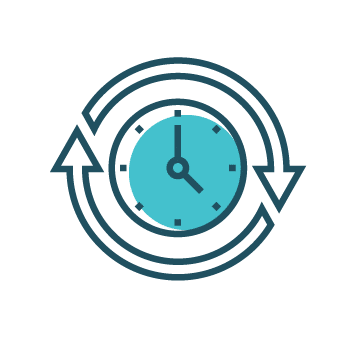 Paper timesheets and time cards are no longer needed as employee time is tracked electronically.
Offer your non-banking employees the option to use a paycard. APS has partnered with U.S. Bank to offer the U.S. Bank Focus Card™.
Let's Make HR and Payroll Software Easier
Hear why APS' award-winning technology and services have earned us a 98% customer retention rate.
What our customers are saying
As the payroll administrator, APS has cut my time for processing payroll from 2 days to 2 hours. Reports are available within minutes of submitting the payroll batch. APS has been a great timesaver for our company!
Deborah Raney
The Hospice of East Texas
We have informational resources and tools for all your workforce management needs. Check out our handy articles, checklists, eBooks, guides, industry overviews, reports, and white papers with valuable information about Core HR and Payroll.