6 Ways to Reduce Employee Turnover
One of the biggest pain points for companies is managing employee turnover. It costs money to recruit, hire, onboard, and train a new employee. So when that same employee turns around and quits six months later, most efforts are lost which negatively impacts the company's bottom line.
In order to address this problem, it's important to look at some reasons for employee turnover and how to combat them.
To set the stage, let's look at some statistics:
73 percent of organizations revamp their onboarding to improve employee retention.
One-third of new hires quit their new job after about six months.
Referred employees have a 45 percent retention rate after two years.
Nearly four out of five business leaders rank employee retention as important or urgent.
Remote workers are 50 percent less likely to quit.
One-third of employees knew whether they would stay with their company long-term after their first week.
Some 35 percent of employees will start looking for a job if they don't receive a pay raise in the next 12 months.
One-third of leaders at companies with 100 plus employees are currently looking for jobs.
32 percent of employers say they expect employees to job-hop.
1. Take a Deeper Look at Your Most Successful Employees
Take a look at your top-performing employees - what types of attributes do they exhibit? What makes them happy? What is it about their roles and work environment that fuels their desire to be productive? If you can figure out the key factors driving your employees' success, you will have happier employees who have no intentions of leaving.
Often, you can implement processes starting with management. Once your managers buy in, it will be a lot easier to get your other employees on board.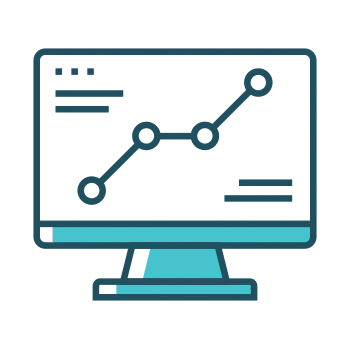 2. Figure Out Your Turnover Rate
It is imperative to know your company's turnover rate. You have to know how big the problem is before you can begin to fix it. If a person doesn't work out, why is that and what does it cost your company? These are important numbers to crunch so senior leaders can understand the impact turnover has on the bottom line.
For example, Jennifer Minto, SPHR, Human Resource Manager at HYDRAtech/CRC Inc. calculates her company's turnover cost at $53,000 for a single trade worker. This calculation factors in recruiting, onboarding, and training costs, as well as additional overtime costs for workers who fill in for the missing employee. When you can put figures to your turnover rate and cost, you build a strong case for change within the company.
3. Integrate Your Hiring Process into Your Business Forecasting
Organizations utilize business forecasting to determine the goals they want to meet and a strategy to meet those goals. What many companies don't consider is an increase in their workforce to accommodate new business.
For example, a business that is forecasting how many new customers they expect to acquire for the next fiscal year also needs to consider how many new hires are needed to handle this growth. If there aren't enough workers to handle the new business, this can lead to other complications such as customer dissatisfaction.
At first, it may seem like the best option is to hire quickly. Get new hires in the door, get them trained, and get them working. However, how do you know whether that new hire is the best fit for the position? If they aren't, you could be looking at training a new person for the same role a few months later.
Break the bad fit cycle by identifying the right set of skills and behaviors your successful employees possess to find the right people to hire. You can even use tools like online assessments and background checks to make sure you hone in on top talent.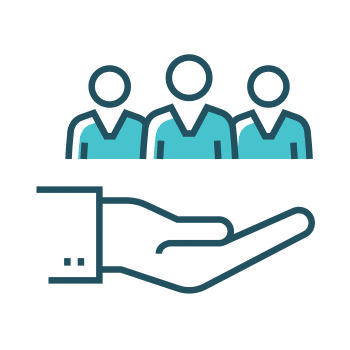 5. Support Your Employees Post Hire
You spend a lot of time recruiting and interviewing people. You find the right people and then spend more time convincing them your organization is the best choice. But what happens when they show up on their first day? Are they received with open arms or treated like a burden?
Having effective onboarding and training practices in place ensure a smooth transition for your new hires. Have essential items like computers and name badges ready to go on day one. Have an initial performance discussion to set expectations at the very beginning. Provide ongoing training opportunities to give employees the chance to grow and develop their skills.
Engaging your employees throughout their career at your company is paramount. According to a study conducted by The Hackett Group, an engaged, capable employee will outperform a disengaged employee by a three- or four-to-one ratio depending on the industry. Engaged employees not only perform better, they are more likely to stay longer.
There are several ways to engage your employees and it helps to start with the use of self-service tools. When you delegate responsibilities to your managers and employees and give them the power to access relevant information, you create a sense of purpose and accountability.  Other tactics to consider are:
Conduct consistent performance reviews to also increase employee engagement.
Communicate with your employees on a regular basis to identify address potential issues proactively.
Perform salary reviews annually or biannually to ensure your paying employees competitively and rewarding them for their hard work.
Creating a company culture that fosters an engaged workforce will put your company on the path to decrease turnover rates.
The spirit of Thanksgiving can be channeled into different aspects of the workplace through appreciation and giving. Learn more.
Recent Posts
Check out more great articles from the APS Blog covering HR, payroll, and everything in between.
The spirit of Thanksgiving can be channeled into different aspects of the workplace through appreciation and giving. Learn more.