[gravityform id=17 title=true description=false ajax=true]
April 2019 Compliance Updates
APS reports on relevant, impactful compliance updates each month to help keep you at the top of your compliance game. Updates this month include the release of state unemployment wage bases and state unemployment tax rates, as well as updates to state electronic filing rules. Here are your April compliance updates:
Social Security Tax Wage Base Predicted to Rise in 2020
The Social Security (Old-Age, Survivors, and Disability Insurance) taxable wage base is predicted to rise from $132,900 in 2019 to $136,800 in 2020. Employers and employees are responsible to pay 6.2% of wages earned during the year until the earnings wage base is reached.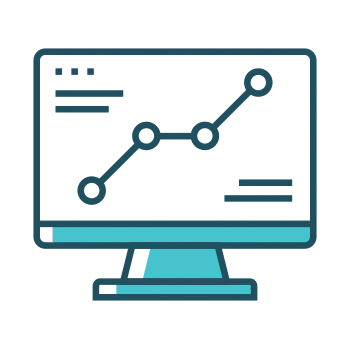 2019 State Unemployment Wage Bases
One state has announced its unemployment taxable wage bases for 2019. The following state has SUTA wage base changes for 2019:
2019 MINIMUM WAGE CHANGES
One state has announced changes to its minimum wage rates beginning January 1, 2020:
2019 State Unemployment Tax Rates
The following states have announced their 2019 and 2020 unemployment tax rates:
New Hampshire
New Hampshire's unemployment tax rates will be the following:
0.1 to 1.2 percent for positive-rated experienced employers.
2.8 to 7 percent for negative-rated experienced employers.
1.2 percent for new employers.
There will also be a 1.5 percent solvency-threshold tax rate reduction.
New Jersey
New Jersey's unemployment tax rates for 2020 under Schedule A that runs from July 1, 2019, to June 30, 2020, will be the following:
0.3 to 2.4 percent for positive-rated employers.
3.4 percent to 5.4 percent for negative-rated employers.
2.8 percent for new employers.
State Electronic Filing Rules
One state has updated its state electronic filing rules for 2018 and 2019:
West Virginia
West Virginia increased its current electronic threshold of $25,000 to $50,000 and changes will be in effect July 1, 2019. The increased threshold applies if at least $50,000 in state taxes was withheld in the previous tax year.
2019 State Underpayment Interest Rates
The following state has updated its underpayment interest rate for 2019: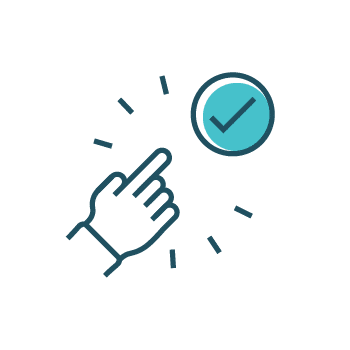 District of Columbia Wage Garnishment Protections Take Effect
Wage garnishment protections
 under the Wage Garnishment Fairness Amendment Act of 2017 went into effect on April 11, 2019. The Wage Garnishment Fairness Amendment Act gradually increases the percentage of wages that may be garnished for those whose earnings exceed the threshold of 40 times the District of Columbia's minimum wage. The law also requires workers to be notified before wages are garnished, allowing courts to modify garnishments for employees earning more than the District of Columbia's minimum wage.
Los Angeles City Council Approves Fully Paid Parental Leave Plan
Los Angeles, California City Council members approved a plan to use existing state funding for paid parental leave to establish up to 18 weeks of fully paid leave for new parents. The plan will explore options for creating an ordinance for employers and would require employers to provide Los Angeles workers who receive state disability insurance and/or paid family leave benefits with supplemental compensation for up to 18 weeks.
Iowa Tax Deadline Extensions and Joint Employer Relationship Clarification
Iowa Issues Second Tax Deadline Extension for Floods
The state revenue department has given an extension to Iowa employers and individuals who were victims of recent flooding to file quarterly income tax withholding returns. Employers and individuals now have until July 31, 2019. This is in addition to the state's first extension issued on March 19, 2019, that granted a 30-day extension for all returns and payments due before March 31, 2019.
Iowa Clarifies Joint-Employer Relationship
Iowa franchisers are not considered the employers of franchisees unless certain conditions apply under the bill H.F. 327. Franchisers may be considered employers of a franchisee or of a franchisee's employees under the following conditions:
If the franchiser agrees in writing to be considered the employer in those situations.
If the franchiser has been found by the workers' compensation commissioner to have exercised a type or degree of control over the franchisee or the franchisee's employees that is not customarily exercised by franchisers to protect its trademarks and brand.
Massachusetts Employers Required to Provide Paid Family Leave Notice
Massachusetts employers are required to provide notice of the state's 
paid family and medical leave program
 by May 31, 2019. The notice may be provided on paper or electronically and must contain an overview of the program's benefits, employer and employee contributions, employer's contact information and identification number, and instructions on how to claim benefits. Employer and employee contributions to the paid family-leave program are to start July 1, 2019.
Michigan to Fight Wage Theft with New Enforcement Unit
Michigan is set to establish an 
enforcement unit
 to help prevent companies from misclassifying employees to avoid paying full wages, overtime, and taxes. The enforcement unit will investigate payroll fraud and misclassification claims with the help of other departments and agencies and will appropriate legal actions.
Minnesota Grants Tax Relief for Storms and Flooding
Minnesota state tax deadlines were extended until April 22, 2019, for Minnesota storm and flooding victims in 64 counties and three tribal nations.
Nebraska Unemployment Tax May Be Paid Annually Under New Rule
Nebraska employers now have the option to pay unemployment taxes on an annual basis rather than quarterly under an amendment to the state administrative code that went into effect April 10, 2019. Experienced employers that have a positive unemployment account balance and no delinquent tax payments on October 31, 2019, may choose to pay unemployment taxes on an annual basis starting with taxes owed for the year.
New Jersey Tax Deadline Extensions and Disability Wage Base Updates
New Jersey Extends Deadlines for Alabama Storm Victims
New Jersey state tax deadlines were extended until July 31, 2019, for Alabama storm victims in Lee County, Alabama, or who have records in the county. The extension is the same as the extension granted by the Internal Revenue Department for federal taxes.
New Jersey Disability Wage Base Rising for Employers
New Jersey's taxable wage bases for employee contributions to the temporary disability and family leave insurance programs are set to rise to from $34,400 to $131,000 in 2020. The increase in the taxable wage base comes from changes to the wage base calculation under legislation (A3975) that increased the wage base 107 times the state average weekly wage, up from 28 times the state average weekly wage.
New Mexico Wage Law Changes and Income Tax Rates
New Mexico Wage Law to Cover Domestic Workers
New Mexico workers employed in private homes to provide domestic services are to be covered by state wage and hour laws under measure S.B. 85. The measure removes exemptions from the existing wage law that applies to employers of those providing domestic services such as gardeners, housekeepers, maids, nannies, caretakers, chauffers, and home health aides.
New Mexico Increases Income Tax Rate for 2021
New Mexico passed a tax-changes bill (H.B. 6) that included an increase in the state's top income tax rate for 2021. The bill added a new income tax bracket of 5.9 percent about the current top income tax bracket of 4.9 percent. New bracket thresholds will be the following:
$210,000 for single individuals.
$315,000 for married couples filing joint returns.
$157,500 for married couples filing separate returns.
The income tax changes will take effect on January 1, 2021.
South Carolina Updates Conformity Date
South Carolina has updated its Internal Revenue Code 
conformity date
from February 9, 2018, to December 31, 2018. The state already conformed to the provisions of the federal tax code overhaul.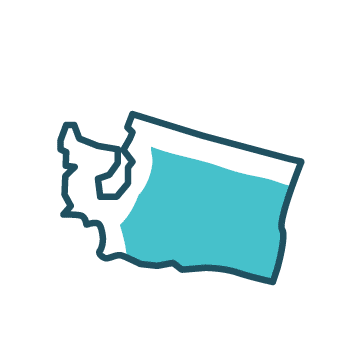 Washington Paid FMLA Amendment Defines Wages
Washington's 
paid family and medical leave law
 clarified the definition of taxable wages in bill H.B. 1399. The bill provides clarification on the definition of wages as "the remuneration paid by an employer to an employee" for purposes of tax assessed on employers and employees to fund the paid family and medical leave program. Taxable wages include salary or hourly wages, sick leave, vacation leave, holiday pay, bereavement leave, paid time off, bonuses, stock as part of a compensation package, and the cash value of meals and lodging when given as compensation.