APS is pleased to announce a partnership with Verified First, the premier background and drug screening company in North America. This partnership implements Verified First's screening tools into APS Hire, our recruitment and onboarding software, creating a comprehensive integration between the two systems.
This article will discuss who Verified First is and how this partnership is beneficial to you. Then, we'll provide a closer look into how this partnership enhances the APS platform.
Who is Verified First

?

Verified First is the leading pre-employment screening provider in North America. Their goal is to help solve the top challenges HR leaders are facing today. Their background screening tools assist organizations with bottleneck areas like time to hire, cost of multiple prescreening platforms, employee wellbeing, and more.
How To Talk to a Background Specialist
Interested in learning how a background specialist can help you with your screening needs? Schedule a time to talk with a specialist here!
The Benefits of APS' Partnership With Verified First
APS' all-in-one, cloud-based HR and payroll software combined with Verified First's proprietary technology improves an organization's time-to-hire by screening candidates significantly faster. Verified First's built-in background verification portal allows users to request various background screens on prospective employees. Integrating these screening tools with APS Hire lets users rapidly move candidates through the recruitment process. Here are a few more benefits of our partnership with Verified First.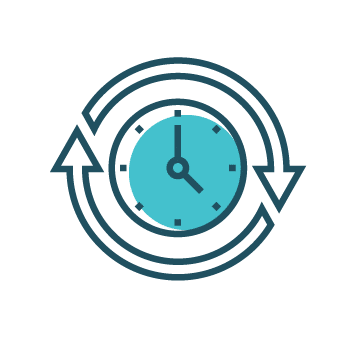 Reduce Time to Fill
Payroll and HR solutions can track expiration dates and provide dashboard alerts to streamline employee classification reports year-round. This cloud-based documentation allows HR professionals to see which employees require updated forms quickly. HR avoids W-2 errors, and information is kept accurate and up-to-date. 
Improve Cost
Verified First offers a la carte services and products, including background checks, drug testing, and verifications so you can get the most bang for your buck. Verified First also provides a free browser extension that integrates with APS' HR recruitment software. This free Chrome extension offers a seamless recruitment experience without any additional cost or downloads required. There are no long-term contracts or minimum orders per month/year. Clients only pay for what they need and use.
Note: APS users will need an active account with Verified First to take advantage of the free integration offered by this partnership. 
Increase Employee Well-Being
Verified First's solutions help organizations screen candidates and rescreen employees to ensure they can perform their jobs safely. In addition, Verified First's background screening solutions help mitigate employee and company risk.
Availability of Peer Networking
Our general partnership with Verified First gives APS customers access to peer-driven webinar content with CHROs, Heads of HR, etc. These webinars provide a forum for the economic buyer to understand what other brands are doing in the HR space.
Increase Quality of Hire
According to Aptitude Research, companies using background screenings are three times more likely to improve quality of hire. Partnering with Verified First gives APS customers peace of mind. Clients hire the quality candidates they need without the hassle of going through the interview process all over again.
Improve Your Hiring Experience
Learn the different ways HR software can help you improve your hiring experience.
Leveraging This Partnership In Your HR Journey
Finding, hiring, onboarding, and retaining qualified candidates is stressful enough. A partnership like APS and Verified First provides you with the tools you need to build a successful recruitment strategy. We focus on improving your selection process by removing recruitment bottlenecks that keep you from hiring top candidates. Problems like time to fill a position, high background screening costs, and unobtainable hires become a thing of the past.
How APS Makes Hiring Easier
APS has a mission to make payroll and HR easier for its clients. We've consistently earned human resource awards on G2, Shortlister, and Digital.com for our award-winning technology and our commitment to the customer experience. These awards encompass categories like applicant tracking, candidate sourcing and interviewing, hiring and onboarding, and analytics and reporting.
As a payroll and HR provider, we offer the tools necessary to make the hiring process easier. When you utilize APS Hire, you set your recruitment process up for success. Here are some ways we help you maximize your HR efforts:
Create a Personalized Candidate Experience
Create attractive and professional job postings in minutes with our job description templates.
Showcase your company with an attractive careers page for the best first impression.
Promote your jobs with maximum exposure to thousands of applicants on top job boards.
Give candidates the experience they expect and increase your applicant flow with mobile-optimized job applications.
Prequalify Candidates and Communicate Effectively
Automate your hiring process with prescreening questions included in your applications so you can identify top candidates more quickly.
Utilize real-time text messaging to reduce applicant abandonment and contact candidates faster.
Integrate with your Google, Outlook, or Microsoft Exchange calendar to email candidates with a link to schedule an interview and reduce your time to hire.
Evaluate Confidently and Hire the Right Person
Configure our personality assessment to measure the traits most important to your open position.
Utilize timed cognitive assessments to gauge a candidate's math and verbal skills for more informed hiring decisions.
Use our structured interview guides with questions and scorecards for a more effective hiring process.
Leverage reference and background checks to get an accurate picture of who you're considering before you make a decision.
Schedule a demo with us to learn how we can help make payroll and HR easier for you.
See What You Can Accomplish With APS
Hear why APS' award-winning technology and services have earned us a 98% customer retention rate.