Better Software. If our content is useful to you, think about what our software could do for you.
How the PPP Flexibility Act Affects Businesses
On June 3, 2020, the Paycheck Protection Program Flexibility Act (PPPFA) was approved by the Senate. The PPPFA impacts 4.4 million Paycheck Protection Program (PPP) borrowers, aiming to reduce the complexity around loan forgiveness. In this article, we'll discuss what the PPPFA is and how it affects businesses that have PPP loans.
Update June 17, 2020: The Small Business Administration (SBA) released revised versions of the Paycheck Protection Program Loan Forgiveness Application (SBA Form 3508) and its instructions. These forms were updated in accordance with the provisions of the PPPFA. The SBA also released a simplified version of Form 3508, SBA Form 3508EZ, and corresponding instructions on how it may be used.
Update July 2, 2020: The Paycheck Protection Program Extension Act (PPPEA) has been passed, extending the time small businesses have to file a PPP loan application to August 8, 2020. Once President Trump signs the PPPEA, the Small Business Administration (SBA) will announce a date and time that the program will reopen to receive loan applications.
What is the PPP Flexibility Act?
The PPP Flexibility Act provides borrowers greater flexibility around Payroll Protection Program loan forgiveness qualifications, amounts, and time periods. It also eases the rules around how small businesses can use loan funds. The changes outlined in this act ensure more borrowers will have most or all of their loans forgiven.
How Does the PPP Flexibility Act Affect Businesses?
The following are the major components of the PPP Flexibility Act and what they mean for businesses that have taken out forgiveness loans: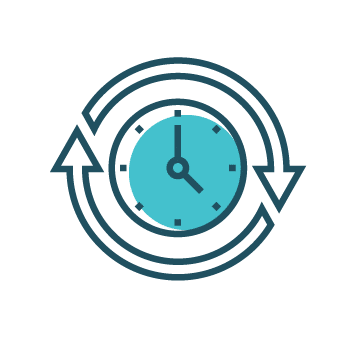 1. Forgiveness Period Expanded
The forgiveness period has increased from eight weeks to 24 weeks from either the loan origination date or December 31, 2020, whichever comes first. This much-anticipated change provides borrowers enough time to qualify for forgiveness. Borrowers can also elect for the covered period to remain structured under the Small Business Administration's (SBA) existing guidance.
The SBA cannot continue accepting PPP loan applications after June 30, 2020. Businesses that are still planning to submit a PPP loan application have until the current June 30, 2020 deadline to submit.
2. Period Extended for Measuring Full-Time Employees
The period in which borrowers have to restore full-time employees (FTEs) or certain salaries/wages
has been extended from June 30, 2020, to December 31, 2020
. This means if a borrower spends 100% of its loan on payroll costs or other eligible expenses during the expanded 24-week forgiveness period and its FTE count and certain salaries/wages on December 31 equals or exceeds the amounts they had as of February 15, the borrower's entire loan amount will be forgiven.
3. Employee Availability and Social Distancing Requirements
There are new exceptions to the requirement that borrowers must restore their FTEs to February 15 levels:
When the borrower cannot find qualified employees for unfilled positions. This may apply when a borrower has a difficult time finding employees due to COVID-19 risks or requires a specific skill set.
When the borrower cannot restore operations to relative levels of business activity due to social distancing, sanitation requirements, or customer safety needs. These requirements must be established by the Centers for Disease Control (CDC), Secretary of Health and Human Services, or the Occupational Safety and Health Administration (OSHA) during the period between March 1, 2020, and December 31, 2020.
4. Lowered Payroll Costs Percentage
The amount of the loan that needs to be allocated to payroll costs to qualify for forgiveness has been reduced from 75% to 60%. This means 40% of forgivable expenses may be non-payroll related.
Qualifying covered loan expenses
have not changed.
5. Employer Payroll Tax Deferrals
The PPPFA also allows borrowers to defer 50% of the employer's share of payroll taxes until 2021, and the remaining 50% until 2022. This change clears up confusion in the CARES Act around whether PPP loan borrowers could also claim the employer payroll tax deferral.
6. Maturity Date and Deferment Period Extended
The loan maturity date has been extended
from two years to a minimum of five
years for any loan amounts after the forgiveness period. The deferment period has also been extended from six months to the date the borrower's loan forgiveness amount is determined. All other terms of the promissory notes, including the one percent interest rate, remain intact.
FFCRA Income Types: These income types simplify the tracking of qualified sick payments under the FFCRA and make it easier to manage employee paid sick leave.
FFCRA Sick Pay Dashboard

: This dashboard displays important FFCRA information, including the number of employees paid, the total amount paid, and the amount of credit taken.

PPP Loan Forgiveness Report

: This report provides detailed information that may be used to validate eligibility for PPP loan forgiveness, including each employee who was on the payroll during the period and what was paid to them.

FFCRA Tax Credit Report

: This report provides information on the utilization of the FFCRA tax credit for compliance purposes.
Recent Posts
Check out more great articles from the APS Blog covering HR, payroll, and everything in between.
Learn about the different reporting methods for 1094-C and 1095-C ACA annual reporting so you can maintain compliance.