[gravityform id=17 title=true description=false ajax=true]
September 2019 Compliance Updates
APS reports on relevant, impactful compliance updates each month to help keep you at the top of your compliance game. Updates this month include the release of state unemployment wage bases and unemployment tax rates, as well as updates to state electronic filing rules. Here are your September compliance updates:
EEOC Hour and Wage Data Collection
EEOC Alerts Employers of Pay Data Deadline
Approximately 37,000 employers that hadn't yet filed their hour and wage data received a phone call from the U.S. Equal Employment Opportunity Commission (EEOC) regarding the pay agency's September 30, 2019 deadline. On August 30th, the EEOC reported at least 72.7% of eligible businesses must submit their pay data for the court-mandated collection to be considered finished. It was previously decided by a federal court judge if the necessary percent of eligible employers didn't file before Sept. 30, then the deadline would be extended until the collection was deemed complete.
EEOC Cancels Plans Regarding Future Pay Data Collecting
On September 11th, the EEOC posted a notice in the Federal Register stating the pay data collection aspect of their annual workforce diversity report would not be renewed in the future. The EEOC said the burden to collect all of the data was far greater than they anticipated. The plan to collect detailed race and gender pay data from thousands of companies was intended as an effort to eliminate discrimination in compensation. However, employers were still required to comply with the set deadline. It is unclear at this time if the data collection will be reinstated if an easier collection method is found.
Minimum Wage Increase for Federal Contractors in 2020
On September 19th, the U.S. Labor Department announced the hourly minimum wage for many federal contractors will be increased from $10.60 to $10.80, effective on January 1st, 2020. Also, the hourly minimum wage for tipped workers performing work in connection with covered contracts will rise to $7.55 from $7.40.
IRS Releases 2019 Form 8994 Draft Regarding Employer Paid-Leave Credit
A new draft form for reporting 2019 employer credits was released by the Internal Revenue Service (IRS) on September 3rd. The 2019 draft of the Form 8994 was essentially unchanged from the 2018 version and will be available for the 2018 and 2019 tax years, respectively. This draft form was created with the purpose of implementing a provision of the tax code overhaul that took effect on January 1st, 2018. The provision allowed employers to receive a business tax credit for 12.5% to 25% of wages that were paid to qualifying employees under the Family and Medical Leave Act.
IRS RELEASES NEW EMPLOYER SHARED-RESPONSIBILITY PENALTIES
Employer shared-responsibility penalties under the Affordable Care Act were released for 2020 by the IRS health care counsel. The adjusted $2,000 amount will now be $2,570, up from $2,500 for 2019, and the adjusted $3,000 amount is to be $3,860, up from $3,750 in 2019.
RULE REGARDING EMPLOYEE PERKS EXCLUSION FROM OVERTIME PAY IS NEARING RELEASE
A new regulation that allows employers to offer employee benefits without affecting workers' overtime pay is now awaiting clearance from the White House before public release. The rule clarifies the regular rate, which is the hourly rate of pay that's multiplied by 1.5 to calculate the overtime premium, for hours beyond 40 in a work week.
Without a regular rate rule, businesses could decide not to give benefits to workers out of fear of a lawsuit. The rule has received strong backing from the business community since it was initially announced.
PAYROLL TAX CUTS ARE NO LONGER BEING CONSIDERED
The possibility of cutting payroll taxes is no longer being considered by the Trump Administration. Last month, President Trump considered the idea of indexing capital gains to inflation, or cutting payroll taxes altogether, as a way to aid the U.S. economy, which has recently shown symptoms of a slowdown. On September 11th, The White House announced President Trump had ultimately decided against the idea.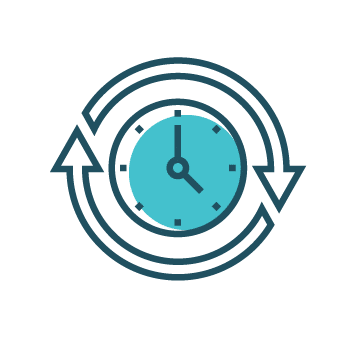 WHITE HOUSE RULES TO EXPAND OVERTIME ELIGIBILITY
The White House regulatory review office cleared the U.S. Labor Department's long-anticipated overtime rule from its website, which assured the regulation was one step closer to public release. The rule boosted the annual salary threshold below which workers qualify for overtime pay from $24,000 to $35,000.
WHITE HOUSE RULES TO UPDATE BAN ON EMPLOYER PARTICIPATION IN TIP SHARING
A Labor Department rule to revise wage requirements for restaurants and other businesses with tipped workers cleared the White House regulatory review. The rule clarified a 2018 policy that prohibits employers from participating in tip-pooling and redacted an Obama-era "80/20″ policy that forced businesses to pay the full minimum wage for tipped workers regarding time spent on tasks that don't generate tips. Federal law states tipped workers are to be paid $2.13 per hour, rather than the $7.25 minimum rate for other workers.
CHANGES TO TAX-FORM FILING REQUIREMENTS ADDRESSED
On September 5th, the Social Security Administration (SSA) and the Internal Revenue Service (IRS) announced their filing systems are going to be updated for the 2019 tax year. The Filing Information Returns Electronically (FIRE) system will be down for year-end updates from Dec. 6, 2019, to Jan. 7, 2020. The production system will be available on January 10, 2020. The test system will become available on January 2, 2020, after a period of downtime for year-end updates, according to the new Publication 1220.
2020 STATE TAX UNDERPAYMENT INFORMATION
Alabama
The state revenue department announced on September 4, 2019, that interest rates on tax underpayments for the fourth quarter will remain at 5%. The interest rates will be the same as they were in the third quarter.
Massachusetts
On September 19, 2019, the state revenue department announced that interest rates on tax underpayments will be 6% for the fourth quarter of 2019, unchanged from the third quarter.
New Mexico
On September 5, 2019, the state Taxation and Revenue Department issued an update on interest rates for tax underpayments. The interest rate will be 5% for the 4th quarter of 2019, unchanged from the 3rd quarter.
Utah
The state tax commission announced on September 18, 2019, the interest rate for tax underpayments will be 4% for 2020, unchanged from 2019.
Virginia
The state tax department announced on September 6, 2019, that interest rate on tax underpayments is 7% for the fourth quarter of 2019, unchanged from the third quarter.
2020 STATE UNEMPLOYMENT TAX RATES
Iowa's 2020 unemployment tax rates will be the following:
Zero to 7.5% for experienced employers; determined with Table 7; unchanged from 2019.
1% for new non-construction employers; unchanged from 2019.
7.5% for new construction employers; unchanged from 2019.
2020 MINIMUM WAGE CHANGES
These states have announced changes to its minimum wage rates beginning January 1, 2020:
Florida - $8.56; from $8.46.
Montana - $8.65; from $8.50.
Ohio - $8.70; from $8.55. For tipped workers: $4.35; from $4.30.
South Dakota - $9.30; from $9.10. For tipped workers: $4.65; from $4.55.
Vermont - $10.97; from $10.78. Expected for tipped workers: $5.485; from $5.39.
2020 STATE UNEMPLOYMENT WAGE BASES
The following state has SUTA wage base changes for 2020:
Colorado - $13,600
Iowa - $31,600
Montana - $34,100
2020 STATE ELECTRONIC FILING RULES
One state has updated its state electronic filing rules for 2020:
Hawaii
The state tax department posted a notice on September 13, 2019, stating Hawaii will soon require employers that withhold at least $40,000 in a year to file withholding returns electronically.
Nebraska
The state revenue department released updated filing specifications for Forms W-2, Forms 1099-R, and Forms 1099-MISC. Employers filing more than 50 Forms W-2 or more than 50 Forms 1099 must do so electronically.
2020 STATE WITHHOLDING TABLES AND METHODS
The following states have announced their 2020 withholding tables and methods changes:
Nebraska
Nebraska is to introduce its own withholding certificate for use starting in 2020, separate from the federal withholding form.
Virginia
A new update to Virginia's withholding formula increases the standard deduction to $4,500; up from $3,000.
CALIFORNIA WORKER STATUS BILL AND CITY MINIMUM WAGE
Legislative Panel Approves Worker Status Bill, Governor Approves
On August 30th, a bill that establishes how to determine worker classification was approved by a legislative committee, clearing the way for final consideration by the state Senate. Governor Gavin Newsom signed the bill into law on September 18, 2020, and it will take effect on January 1, 2020.
The new bill will systemize a 2018 supreme court decision that stated workers are considered employees under California wage orders and require employers to prove that independent contractors are properly classified. The ruling does not apply if the following conditions apply:
The worker is free from the employer's control and direction.
The worker performs work outside the usual course of the employer's business.
The worker is in the same independently established trade, occupation, or business as the work performed for the employer.
Should the worker meet all three areas of this criteria, they will be considered an independent contractor.
South San Francisco Establishes New Minimum Wage Independent of State
At its city council meeting on August 28, 2019, South San Francisco adopted a new, hourly minimum-wage ordinance of $15 set to take effect on January 1, 2020. With this ordinance, employees are covered if they perform at least two hours of work a week within the city's geographic boundaries and if they are eligible for minimum wage under state laws. Those affected by a violation of these requirements may be owed back pay, reinstatement, and a $50 penalty for each day the violation occurred.
MASSACHUSETTS EMPLOYERS TO REPORT PAID-LEAVE CONTRIBUTIONS
On September 12, 2019, the state revenue department announced employers are to start reporting paid-leave contributions on Forms W-2. The contributions are to be reported in box 14 of Form W-2 using the code "MA PFML," and covered contract workers that receive Forms 1099-MISC are to have contributions reported in box 16 of that form using the same code. Draft bulk-filing instructions for paid family leave contributions are also now available on the state revenue department's website.
NEW YORK ANNOUNCES RISE IN PAID FAMILY LEAVE TAX
The state's Paid Family Leave Department announced on September 3, 2019 the new tax rate will be 0.27% in 2020, up from 0.153% in 2019. They also announced the weekly taxable wage base for the paid family leave tax will be the lesser of the employee's total wages for the week or $1,401.17. In 2020, the new maximum total contribution will be $196.72 for each employee.
MINNESOTA ANNOUNCES 2019 WITHHOLDING METHODS UPDATE
The state revenue department announced 2019 withholding methods were updated to implement an income tax decrease of 6.8%, from 7.05% which went into effect on January 1, 2019.
OREGON ANNOUNCES REDUCTION IN WORKERS' COMPENSATION TAX
The State Department of Consumer and Business Services announced on September 9, 2019, that workers' compensation payroll assessment rates will decrease in 2020. The tax rate will be 2.2 cents an hour or part of an hour worked by each employee, down from 2.4 cents an hour in 2019.
SAN ANTONIO PROPOSED CHANGING PAID SICK-LEAVE LAW
A city council meeting was held on September 19, 2019, to consider proposed changes to a paid sick leave ordinance. The ordinance requires employees in San Antonio, Texas receive earned paid sick-time leave to be used for illness or injury, medical treatment or preventative care, domestic or sexual assault, and care of a family member.
Among the proposed changes, the baseline sick and safe leave hours that can accrue in one year would rise to 56 hours from 48 hours for small employers or 64 hours for medium and large employers. Implementation of the measure's requirements also would not be delayed for employers with up to five employees. The recommended changes were presented on Sept. 10, 2019.
Extension For Comment Period on Overtime Proposal
Washington's Department of Labor and Industries announced on September 3, 2019, the comment period on proposals to increase Washington's salary threshold exemption from overtime requirements was extended from September 6, 2019, to September 20, 2019. The proposal would set the salary threshold as a percentage of the state minimum wage and be phased in based on employer size. It is set to be adopted by December 3, 2019.
Seattle Seeking Comments on Domestic-Worker Rules Proposal
On September 20, 2019, the city of Seattle announced they were seeking comments on proposed rules regarding the implementation of Seattle's domestic-workers ordinance. The new ordinance will provide rights and protections for minimum-wage, rest-period, and meal-breaks. Comments can be submitted by email, postal mail, or by phone by October 21, 2019. Final rules are scheduled to be issued in November of this year.