5 Reasons to Automate Payroll and Finance
When companies begin to address inefficiencies with their current HR technology, they start by looking at their payroll processes. If any part of payroll is being handled manually, this is a huge chunk of time out of your workday. But if you're dealing with financial management on top of payroll processing, you know it's even more draining to manually key payroll data into your general ledger package.
It doesn't have to be that way. Automating your payroll and financial management will change the way you manage payroll and general ledger forever. So here are 5 reasons to automate payroll and finance.
1. No More Manual Processes
Aren't you tired of having to manually enter payroll data in your general ledger account? With an automated integration between your payroll solution and financial management system, manual processes become a thing of the past.
You can process your payroll and watch as payroll data automatically syncs to your general ledger. This is way better than working with disconnected applications.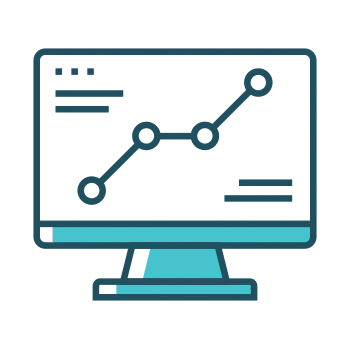 2. Automated Data Flow
The beauty of an automated integration with your payroll and general ledger platforms is the data flow. Once the automation is in place, you don't have to do anything else.
This saves you tons of time and ensures unification between colleagues, locations, and departments. You also don't have to worry about any extensive coding or long development wait times. The automation is ready to go when you are.
3. Smarter Decision Making
Automation also simplifies your bank reconciliation, enabling visibility into financial trends and metrics. You can quickly see the impact of labor expenses and HR information to promote smarter decision making and budgeting.
4. Minimized Risk
If you have ever dealt with compliance challenges associated with data errors, you know how time-consuming and costly they can be. With payroll and financial management automation in place, you're able to better control compliance with transparency between departments, locations, and entities.
This data control allows you to more easily mitigate the risk associated with compliance penalties. And that can have a huge, positive impact on your company's bottom line.
5. Scalability
When you automate your payroll and General Ledger data, you can scale your workload to manage multiple locations and under multiple employer identification numbers. You also have the flexibility to access your data anytime, from any device with a single sign on.
By removing the mundane tasks associated with importing and exporting, you can reduce your time spent on entering information and eliminate workflow struggles to improve operational efficiencies.
Bonus Reason: CPA Firms Can Enhance Their Services
CPA firms can also benefit from automating the transfer of their clients' payroll data to their General Ledger application. The integrity and security risks typically associated with using two formerly separate systems is eliminated, providing a more efficient and cost effective means of collaboration.
Getting Started
Whether one or all of these reasons resonate with you, getting started with automating your payroll and financial management data can be easy:
Check with your current payroll provider to see if they offer an automatic integration with your General Ledger package. Remember, you want to make sure the integration is native and automatic, meaning you can log in once and see accurate and complete data.
Check with your General Ledger provider to see if they either offer a payroll solution or are partnered with reputable payroll providers.
APS has partnered with Sage Intacct to provide the first native and automated integration between the APS Payroll solution and Sage Intacct General Ledger. The APS and Sage Intacct integration provides a scalable, seamless connection that unifies key data for better visibility into financial trends and metrics. In just two steps, you can set up your workflow between APS and Sage Intacct and then relax as payroll data instantly syncs to your General Ledger account. 
Wondering how to switch payroll providers? This article provides tips for a successful mid-year conversion. Learn more!
Linda
Business Administrator, Christ's Church
The support for onboarding is excellent and their customer service is top notch. APS worked to get all of our needs met, and they continue to be problem solvers for us. Initially, I needed help navigating the system and they worked with me until I was comfortable and confident using the system.