We're excited to announce that Digital.com has named APS a 2020 Best Payroll Software award recipient. Digital.com is a platform focused on using genuine user comments across the web to build customer ratings.
After 40 hours of research on 201+ payroll software companies, APS emerged as one of only 20 providers selected. The analysis takes into account positive product responses as well as constructive feedback across micro-sites.
Awards like this are great to use when researching payroll providers because you can save time by focusing on the right vendors. In this article, we'll discuss how you can leverage this award to make a more informed payroll purchasing decision. We'll also talk about the features and benefits offered by recognized Best Payroll Software providers.
What is Payroll Software?
Payroll software is a tool that automates the process of gathering timesheets, calculating hours worked, and paying employees. Payroll software reduces the time professionals spend on labor tasks, freeing them up to perform more strategic initiatives.
More specifically, a cloud-based payroll solution helps managers and executives make better workforce decisions. That's because payroll software houses reporting features and employee data in one place, increasing transparency throughout an organization.
What Does The Best Payroll Software Award Mean?
Several companies offer payroll and HR software to automate the employee lifecycle and help businesses across industries maintain compliance. A saturated software market makes it difficult for business owners and HR professionals to decide which tools are the best fit for their organizational needs. By focusing on recipients of awards like Best Payroll Software, decision-makers can cut through the noise. To earn an award for Best Payroll Software Company on Digital.com, a provider must offer the following features:
Basic Payroll Features
Payroll software calculates employee pay based on hourly or salary wages. It also deducts the appropriate amount of taxes and benefits. Some payroll solutions also store employee records, track employee time, and make it possible to stay compliant with local and federal laws.
Advanced Payroll Features
Some providers include advanced payroll features like a staff of compliance experts, automatic tax filing, and the tracking of wage garnishments. Meanwhile, other providers offer PTO balance-tracking, employer contribution tracking, and direct deposit options. Here are a few more advanced functions a payroll provider can provide:
Access to workforce information through manager and employee self-service for increased collaboration throughout the organization. 

Accounting software integrations that streamline reporting and provide better payroll and finance alignment.

A unified HR platform with benefits administration, performance management, and tracking and onboarding makes employee lifecycle management easier
Reporting Features
Providers with reporting features offer better access to payroll spend and tax preparation data. This transparency provides insights into employer contributions and a closer look at labor distribution and costs.
Are You Getting the Support You Need?
Learn more about why APS support is top-rated for our focus on the customer experience.
What are the Benefits of Using Payroll Software?
Many benefits come with purchasing a payroll solution. Here are a few to consider in your purchasing process: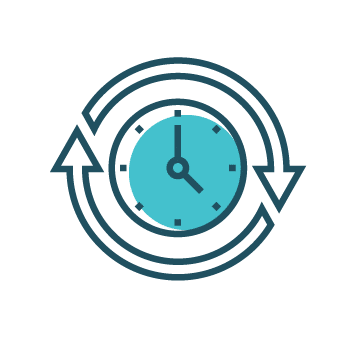 2. Reduced Errors
Manually calculating employee wages can result in payroll errors. These kinds of errors can result in potential fines for an organization. Payroll software reduces the risk of errors by automating complex calculations that would otherwise have to be performed manually. Not to mention, accurate paychecks mean happy employees.
3. Increased Employee Engagement
According to an article by Smarp, companies with a highly engaged workforce are 21% more profitable. Employees are more likely to feel engaged if they can control their work and gain visibility to their finances.
Most payroll packages make it possible for employees to view their pay stubs and time cards using self-service solutions. Full-service payroll solutions also provide employee autonomy in sick-leave requests, PTO tracking, 401(k) deductions, and benefits information.
4. Streamlined HR and Payroll
5. Improved Compliance
Organizations must keep up with legislative information to stay compliant with federal, state, and local requirements. If a company has several compliance errors, the business might be subject to hefty fines.
Payroll and HR providers streamline compliance so that legislative fees are a thing of the past. The software generates required reports, simplifying data needed for government forms. Some providers even have a department of tax compliance experts who will handle tax filings and payments on your behalf. This service provides you with peace of mind in knowing your payroll taxes are handled accurately and on time.
What Digital.com Says About APS
A Strategic Decision
Factoring payroll software award winners into your research process is a valuable tool. These awards help you place high-performing benefits and features top of mind, so you make informed purchase decisions.
Look for a system that saves you time, reduces errors, and creates engagement throughout your workforce. Make sure the solution unifies HR and payroll data to streamline workflows throughout your organization. Software that automates redundant tasks, calculates employee wages, simplifies workflows, and reduces compliance risks, is an investment in your company's future.
About APS
APS has a mission: to make payroll and HR easier. Our unified solution is designed to simplify workforce management tasks. Process payroll in hours, not days. Automate HR workflows to be more strategic. Elevate the employee lifecycle with a single-system platform. We are APS, your workforce partner.
Businesses choose APS as their workforce partner because of our focus on the customer experience. As a result, we continually maintain 98% customer retention and satisfaction rates. For more information on APS and how we can help make payroll and HR easier for your business, visit https://www.apspayroll.com.
About Digital.com
Digital.com reviews and compares products, services, and software aimed at helping small businesses run their operations. The platform collects Twitter comments and uses sentiment analysis to score companies and their products. Digital.com was founded in 2015 and formerly known as Review Squirrel. To learn more, visit https://digital.com/.
See What You Can Accomplish With APS
Hear why APS' award-winning technology and services have earned us a 98% customer retention rate.