What the New Overtime Rule Means for Churches
The New FLSA Overtime Rule
If you are a religious institution, you are more than likely aware of the new overtime rule and wondering how the new rule will affect your business. The U.S. Department of Labor (DOL) published monumental changes to the overtime rule that will make approximately 4.2 million currently exempt employees eligible for overtime pay later this year.
What Does This Mean for Churches?
All employers will have to comply with the changes made to the Fair Labor Standards Act (FLSA) overtime regulations by December 1, 2016. With the new minimum salary thresholds, employers have various options to comply with these change in overtime rules, ranging from increasing exempt employees' salaries to the new level, converting them to an hourly employee and then paying employees overtime, or making other changes to benefits or general business operations.
With changing guidelines, let APS help your religious organization reduce complexity and cost while increasing efficiency and productivity with our HR and payroll solutions for churches. Churches typically turn to APS when faced with issues surrounding special taxation issues, varied employee types, and inefficient reporting functionality.
What You Can Do to Prepare
There are several things churches need to be kept in mind regarding the new overtime rule. Ryan Hutchinson, Executive Vice President of Operations at Southeastern Baptist Theological Seminary in Wake Forest, NC, has written an article outlining seven things churches should know about the overtime rule changes. Below, we've highlighted the more noteworthy points: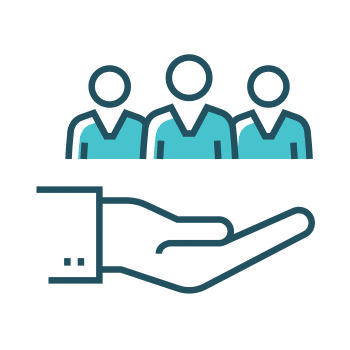 1. Employees Cannot Volunteer Their Time
Employees cannot volunteer hours worked in a work week over 40 to circumvent the overtime rule if they are performing the same duties for which they are getting paid.
2. Compensatory Time is Not Legal
Employers cannot offer time off in a future work week in exchange for time worked in the current work week above 40 hours to avoid paying overtime.
3. Averaging Hours is Not Legal
When determining if an employee is working more than 40 hours per work week, calculations for time worked are based on a single work week (seven consecutive days), not on the average hours worked over a period of time.
4. Preschool or Daycare Teachers Might be Exempt
Employees who work in a church-run preschool or daycare and whose primary duty is teaching are exempt from the overtime rule. For more information on this exemption, see The DOL's Fact Sheet #46.
APS's Time & Attendance solution simplifies time and labor management to ensure your church is accurately tracking employee hours and maintaining compliance. APS's unified system can help you:
Manage employees' schedules and accurately track time for controlled labor costs
Automatically track employees based on their classification
Ensure accurate payroll processing
Easily run reports for salary exempt versus salary non-exempt employees per pay period
Store important company and employee documents securely in our cloud-based solution
Note: This article is not intended to communicate legal advice. A qualified attorney should be consulted for legal opinions.
Open enrollment can be chaotic and unorganized. To help you navigate it, we put together a list of open enrollment tips for employers. Find out what they are.
2019 State Unemployment wage bases
2019 State withholding tables and methods
2019 state unemployment tax rates
Business Administrator, Christ's Church
The support for onboarding is excellent and their customer service is top notch. APS worked to get all of our needs met, and they continue to be problem solvers for us. Initially, I needed help navigating the system and they worked with me until I was comfortable and confident using the system.